Life beyond the traineeship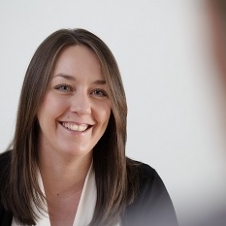 Louise Gillies
Business Advisory Manager
Louise Gillies, Client Relationship Manager in Perth started her career with Johnston Carmichael when she was just 18! In this short post Louise shares with us her experience of the training process.
What attracted you to Johnston Carmichael?
I was recruited by a local accountancy firm as an office junior with the intention of being put through my accountancy qualification, however after 9 months of my placement, Johnston Carmichael bought over the practice and to my delight, Johnston Carmichael decided that they wanted me to commence my AAT studies as soon as they had found a replacement for my current role. I was only 18 at the time and was quite nervous about starting studying but was reassured by the training team, in particular Iain Abernethy.
Tell us a bit about the training support you've been given
I've now achieved my AAT and ACCA qualifications and cannot thank the training department enough for all of their support and encouragement during my time studying. Even when certain exam attempts were unsuccessful, I was offered additional support from JC to help me achieve the pass.
I enjoy working for Johnston Carmichael and have been given several opportunities to progress my career. I think the training support offered by the firm is excellent and I would more than recommend the firm to future students.
Want to know more about working for us? Vacancies are now live on our website, we are recruiting for a number of Internship as well as graduate roles which can be found online.