Investment Commentary May 2020 from Cornelian Asset Managers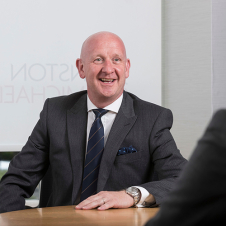 Craig Hendry
Managing Director & Chartered Financial Planner
The coronavirus pandemic is not your typical recession. As David Appleton, Investment Director at Cornelian says, it's more accurately described as a "sudden stop" due to the unusual speed, breadth and severity it has had on people and businesses across the world.
As we wait full details on how lockdown restrictions will be lightened, to allow some businesses to re-open, we caught up with David to hear more about Cornelian's approach to the new normal and why they're being more cautious than our markets at the moment.
Cautiously positioned
Click on the video below to hear Cornelian's investment outlook for the months ahead and the changes they have made to portfolios to help minimise risk in the meantime, as well as ensuring they're primed and ready to take opportunities as and when they arrive:
Got a question?
The Johnston Carmichael team is here to support you through. If you have any questions about your investments or other financial matters, please do not hesitate to contact me, Craig Hendry, or your usual Johnston Carmichael Wealth adviser.
Please note: This communication should not be read as a financial advice. While all possible care is taken in the completion of this blog, no responsibility for loss occasioned by any person acting or refraining from action as a result of the information contained herein can be accepted by this firm.