Investment commentary from Legal & General - June 2020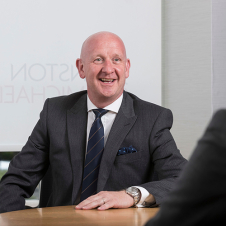 Craig Hendry
Managing Director & Chartered Financial Planner
This year, we've seen just how quickly the markets can move.
We entered into the fastest bear market in history in mid-February as prices fell dramatically, but this was then followed by the fastest bull market in history, as prices started to rise again and the US equity market rebounding by almost 20% by the end of March.
And that's why, according to Hugh MacTruong at Legal & General, that for long-term investors "It's not about timing the market, it's about time in the market".
We caught up with Hugh, Senior Distribution Strategy Manger, to hear his reflections on the four phases of market reaction we've experienced so far this year, the changes Legal & General has made to protect portfolios and why it's more important than ever to take the long view, keeping your focus on your own personal objectives, rather than focusing on the daily fluctuations in the stock market.
Click on the video below to watch Hugh's full commentary:
Got a question?
The Johnston Carmichael team is here to support you through. If you have any questions about your investments or other financial matters, please do not hesitate to contact me, Craig Hendry, or your usual Johnston Carmichael Wealth adviser.
Please note: This communication should not be read as a financial advice. While all possible care is taken in the completion of this blog, no responsibility for loss occasioned by any person acting or refraining from action as a result of the information contained herein can be accepted by this firm.