Investing for the greater good - what is ESG investing?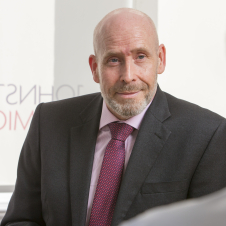 Graham Burnett
Chartered Financial Planner
Until recently, the primary focus for most investors was to ensure that the return on investments met their financial goals. Today, of equal importance for many is a desire for those investments to be in line with a broader social conscience – a desire to do good, avoid doing harm and lead to change.
There is no doubt that we live in a fragile world. From David Attenborough's film 'A Life on our Planet' we know the impact humanity is having on our planet. Activists, protest movements, focused campaigns, scientists, and the younger generation set to inherit the climate situation have been calling for change for years. However, over the last 18 months this voice has gained momentum with governments and regulators globally looking at responsible regulation and guidance which will help to shape the 21st century investment world with the aim that almost all future investing will be responsible and ESG focused.
ESG – or environmental, social and governance – is a term we hear all the time when it comes to investing right now.
Investment return and ESG are not mutually exclusive – quite the contrary. ESG and responsible investment have found their position as compelling propositions for investors of all types.
ESG typically refers to investments that aim to deliver positive returns whilst having a long-term positive impact on the environment, society, and businesses and all of this is done without sacrificing returns compared to traditional investments.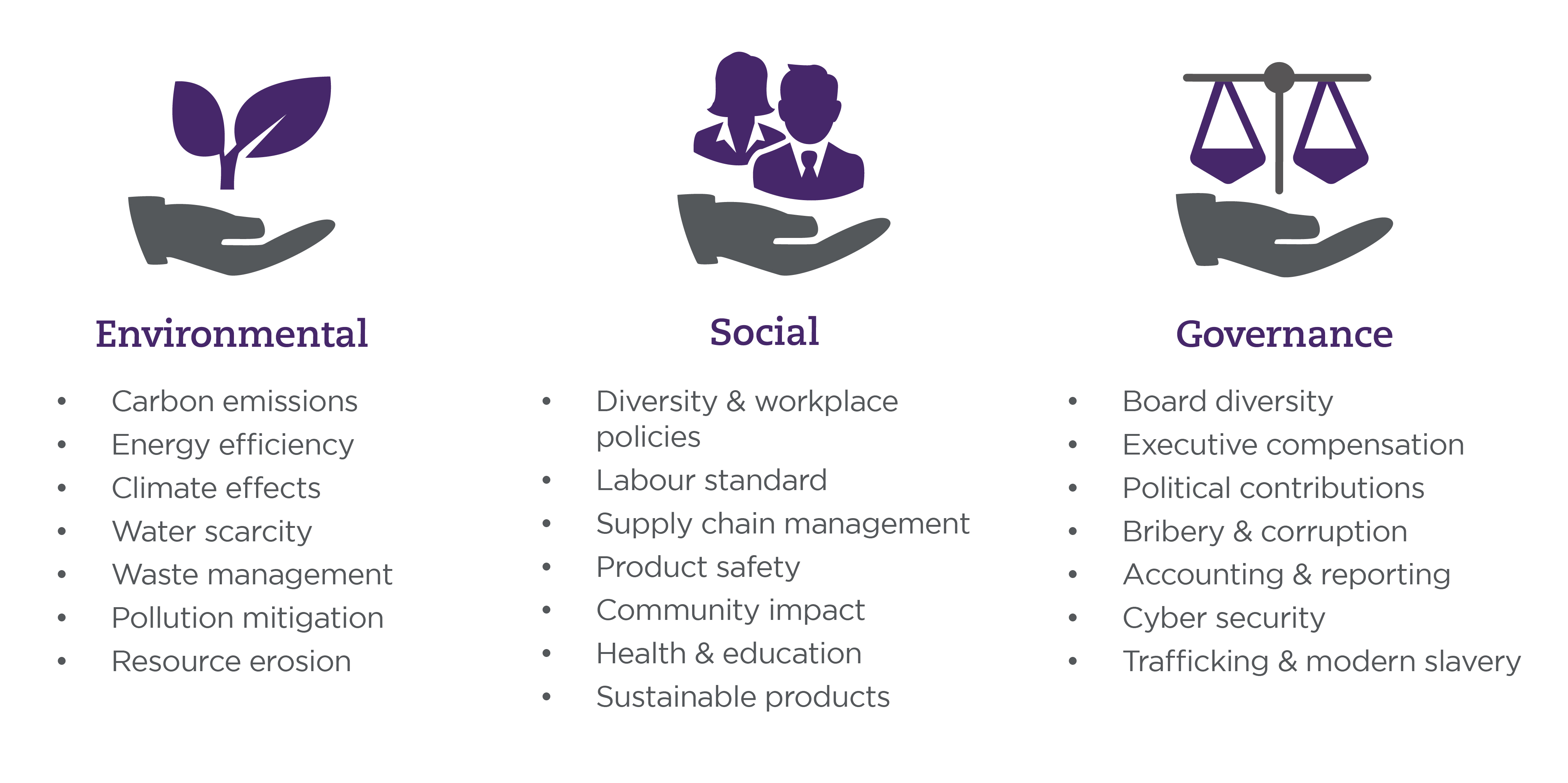 Whilst Financial Regulators have provided the label, in the UK there is a general consensus that ESG factors are only a part of the wider responsible investing world. Responsible investment is where fund and investment managers will actively, and intentionally, seek to do good, avoid doing harm and lead change by investing in companies which are helping to meet the world's most pressing challenges, whilst avoiding or seeking to improve those which perpetuate our problems. There are typically four main approaches that fall within the term responsible investing, highlighted below.

Regulatory initiatives supporting responsible investment are taking place with both the Financial Conduct Authority (FCA) and HM Treasury consulting and looking at how they can implement guidance and rules to encourage the investment industry and profession to embrace sustainability.
Chancellor Rishi Sunak, and his colleagues in the Government wish to maintain London's position as a global financial centre by securing its lead as a 'green' finance hub.
The Chancellor announced in his March Budget that National Savings and Investments (NS&I) have issued a green savings bond at a three-year fixed rate, meaning that it is not only long-term investments that have a more ethical focus, but short-term too. By introducing these bonds, he is looking to encourage UK savers to back the Government's green projects, such as zero emission buses, renewable energy research and decarbonising public buildings. It should be noted that the rates on offer for the green bonds may not be market leading, so for shorter term cash deposits savers may have to be willing to pay a price for going green.
At Johnston Carmichael Wealth we work closely with our investment partners and research consultancy partner Square Mile to ensure our clients can access a global, diverse range of strategies and investments which will embrace ESG and responsible investing and is positive for long-term capital growth and the performance of our clients' portfolios.
Should you wish to discuss ESG-Responsible investing, or your current investment portfolio, please don't hesitate to contact myself or a member of our Wealth team.
Disclaimer: Johnston Carmichael Wealth Limited is authorised and regulated by the Financial Conduct Authority.
This communication should not be read or considered as financial advice. While all possible care is taken in the preparation of this communication, no responsibility for loss occasioned by any person acting or refraining from acting as a result of the information contained herein can be accepted by this firm.