Hotel Support Programme now open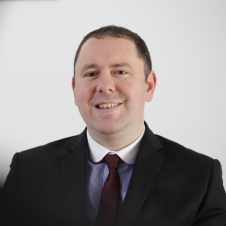 Ryan Diplexcito
Business Advisory Partner
The Scottish Government's £14 million Hotel Support Programme is now open for expressions of interest.
The programme, aimed at larger hotels that have been affected by COVID, aims to help protect sustainable employment in the medium-term.
Businesses that meet the criteria will be eligible for grants and a holistic business review tailored to their needs.
What does the programme involve?
The programme offers tailored business support from agencies including Scottish Enterprise, Highlands and Islands Enterprise, South of Scotland Enterprise and VisitScotland. The agencies will work with Skills Development Scotland and local authorities where appropriate to put together an integrated and tailored support package. As part of the programme grant funding is available up to £250,000.
This programme can be used alongside other COVID support measures that businesses may have already made use of.
Express your interest now
Hotels are selected to take part in the programme after an expression of interest has been made. Express your interest through the Government's website by 5pm on 9 September 2020.
If your property is selected, the agencies work together to create a support package tailored to you, which may be a mix of consultancy support, business advice and funding.
Funding can be used for a mix of operational costs and capital investment. Capital investment could include things like investing in new contactless technology and processes, upgrading accommodation or public areas to meet safety requirements. Funding will be awarded per individual hotel.
Eligibility for the programme
You can apply for support for multiple hotels. If only some of your hotels meet the criteria, you can still apply for those hotels that meet the criteria. To be eligible, each hotel you're applying for must:
Be based in Scotland (although your company does not need to be based in Scotland)
Have been operating since before 31 December 2019
Have a rateable value over £51,000. If you're not sure, you can check your hotel's rateable value on the Scottish Assessors Association website.
Employ at least 50 employees. Employee numbers should be based on your average number of individual employees (not full time equivalent) over your last full financial year, not including contractors or agency staff.
Provide jobs that are critical to the local economy and the recovery of the tourism sector. For example, through direct employment, use of local supply chains, engagement with local businesses and a commitment to quality and standards through participation in recognised quality schemes.
For an overview and extra guidance on the eligibility criteria, please visit the Government's website here.
Get in touch
This is programme provides significant consultancy and grant support for hotel properties, we would urge all eligible properties to apply. If you have any questions about this programme or other Coronavirus business support measures available, please get in touch with me or your usual Johnston Carmichael.