FACTS to help improve the health of your business during COVID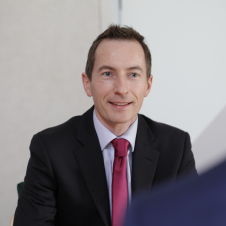 Donald McNaught
Restructuring Partner
You can barely leave your house at the moment without seeing a poster with the all-important FACTS acronym splashed across it. It might pop up everywhere, but clearly the messaging is vitally important so, in case anybody needs a reminder, here's what FACTS actually stands for:
Face coverings
Avoid crowded places
Clean your hands
Two-meter distance
Self-isolate and book a test if you have symptoms
Clearly, FACTS is designed to help keep us all safe and to restrict the spread of this terrible virus. However, reading one of the many Scottish Government adverts got me thinking, and I think a similar acronym could be very useful in helping protect businesses through this incredibly challenging time.
In this short blog, I've put together my own corporate COVID FACTS advice for companies that may have become distressed in recent weeks and months. My version might not be quite as important as the one helping to fight back against COVID but taking five minutes to read my advice could be the first step to saving your business.
Face up to any issues
A large proportion of the distressed businesses we deal with have encountered difficulties due to management continuing to see their business through 'rose tinted spectacles' and not accepting the reality of the situation. Not only will this create commercial challenges if the business has not adapted to changes in its market but, where the business is a limited company, it could also result in the directors' conduct being questioned if they have failed to act properly. Just because your business is facing difficulty, it doesn't mean your business has to fail if you face your problems head on and get professional help when needed.
Act decisively and quickly
Once issues have been identified and accepted as reality, it is vital that decisions are made quickly where it is reasonable to do so. In a distressed situation you don't usually have the luxury of time. This means it's very important to document decisions made and advice taken. Doing so will help support the fact that management are dealing with matters reasonably even if later, with the benefit of hindsight, different decisions may have been taken.
Cash is king - prepare a short term cash flow
Rescue options narrow the longer you leave it and, in my experience, time seems to accelerate as cash runs low. Having visibility on future cash flow is vital and will also allow management to identify the need to rely on Government assistance and speak to funders about any gap in funding.
Take professional advice
This may come in many forms, as it's dependent on the type of business, but management need to take appropriate and proportionate advice and document that to support decisions the that are made. Many distressed businesses think they are in a catch 22 situation whereby they cannot afford professional advice but most insolvency practitioners will provide initial guidance free of charge.
Stay in Control
When cash starts to run out, management start to lose control. Creditors start to take action to recover their debts and secured creditors will consider the enforcement of their debt or impose an expensive independent business review. By managing cash flow this timeline can be extended, but the time can also be used to understand options that may allow management to retain control while restructuring can take place.
We're here to help
Your business doesn't have to fail and a problem shared, really is a problem is halved. If you're concerned about your business at this time, please act now and get in touch with a professional adviser you trust. The Insolvency & Restructuring Team at Johnston Carmichael is here to help, when you're ready to talk.
Get in touch with me Donald McNaught at: Donald.McNaught@jcca.co.uk or another member of the Restructuring team now.
The latest Scottish Government advice, including more information on FACTS can be found on the Scottish Government website.