Extension of the Job Support Scheme (JSS)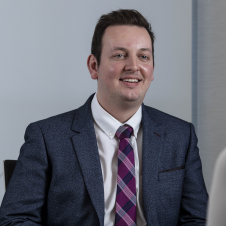 Michael McAllister
Partner & Head of Payroll Services
The Chancellor has announced that the Government's Job Support Scheme (JSS) will be expanded to protect jobs and support businesses required to close their doors as a result of coronavirus restrictions.
Key points
JSS will be expanded to support businesses across the UK required to close their premises due to coronavirus restrictions under local or national rules
The Government will pay two thirds of employees' salaries to protect jobs over the coming months from 1st November 2020, provided that the employee was employed before 23 September and is unable to work for 7 consecutive days
The amounts will be paid in arrears and based on application. We suspect that the scheme will operate like the Coronavirus Job Retention Scheme (CJRS) application portal and will be available from 1 December 2020
Additionally, there are also further cash Grants available to businesses in England required to close. These are linked to the rateable value of the trading property and are capped at £3,000 per month (payable in bi-weekly instalments). Previously such Grants were made automatically by local government, so we expect the same operation here but await guidance and further announcement as to how the Scottish Government will offer such support.
Employers will not be required to contribute towards wages and are only asked to cover National Insurance and pension contributions.
Employers must have a UK bank account and UK PAYE scheme registered on or before 23 September 2020, and an RTI submission notifying payment to the employee being claimed for must have been made on or before this date. Neither the employer nor employee need have previously used the Coronavirus Job Retention Scheme (CJRS).
What does this mean for me?
This is an extension of the Job Retention and Job Support Scheme – and is therefore a hybrid of both. In effect, those furloughed who were able to receive £2,500 per month under CJRS, will only be able to receive £2,100 per month under the expanded JSS arrangement. This will require employers and employees to consider their cost base and build it in to their budgeting as the Government prepares us all for a challenging winter period.
However, the support is still far below the 80% of wages covered by the CJRS, which closes on 31 October 2020.
Will I be supported if I operate across multiple regions?
Some challenges for businesses will differ according to their reach and regions they operate in. For example, a business may have employees based in several regions and be unable to open in only some of these regions. This may cause issues with accessing the Government JSS arrangement available.
The Chancellor explicitly stated this was available to all who need to use it due to local or national restrictions on them being able to open. However, due to the growing pressures over the last few weeks, the expanded JSS arrangement and further Grant support are clearly targeted at the hospitality and leisure sectors which are widely expected to be closed at local levels in the coming days and weeks.
What other employer help is on offer?
The UK government will also give firms:
£1,000 for every furloughed employee kept on until at least the end of January
£1,500 for every out-of-work 16-24-year-old given a ''high quality'' six-month work placement
£2,000 for every under-25 apprentice taken on until the end of January, or £1,500 for over-25s
Similarly to the previous Job Retention Scheme, there are number of questions that cannot be answered until further detailed guidance is issued by the government. We will keep you updated with information as and when it comes through.
How does the new scheme compare?



Here to help
If you would like to discuss this further, or find out how Johnston Carmichael can help you at this challenging time, please don't hesitate to get in touch with me or your usual Johnston Carmichael adviser.