European MiFID Template Version 3 – is your investment firm ready for the December deadline?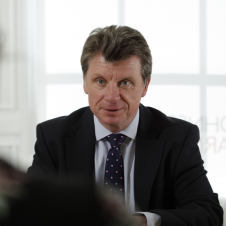 Scott Holmes
Audit & Assurance Partner
Just six weeks to go until the end of the transition period and the new European MiFID Template comes into force for all investment firms operating within the EU. With some distributors requesting the revised format already, we're helping a large number of our clients make the switch to the new template now.
The European MiFID is a European regulation that standardises regulatory disclosures across the EU's financial markets. Last year, FinDatEx, approved the new European MiFID Template Version 3 (EMT v3) and allowed a transition period of year to help firms prepare to switch to the new template by 10 December 2020.
The new requirements
As a reminder, the EMT v3 makes some significant changes to version 1, which is in use by most investment firms at present, including:
The addition of new fields, including information on the preparer of the EMT and details of borrowing costs, performance fee and distribution of cash
Changes to field names
Some fields are now mandatory where they were not previously
The inclusion of ESG as a dedicated field
The inclusion of reference date fields for ex-ante and ex-post fields
How we can help
Our dedicated Financial Services Audit and Assurance Team is on hand to help your business manage the transition to this new template. We've already helped a number of our clients make the switch to the new template, meaning we're well-versed in the requirements but also the challenges that firms face, and we can guide you through.
Get in touch
To find out more about how we can help, get in touch with me, Scott Holmes, Partner and Head of Financial Services Audit & Assurance on: Scott.Holmes@jcca.co.uk to arrange an initial chat.