Employment litigation insurance – the benefits of being prepared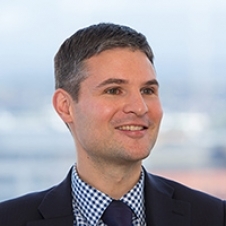 In this guest blog, Jonathan Rennie Partner at TLT LLP, explains the benefits of building in employment litigation insurance into your cash flow planning.
People are at the heart of businesses. As an employer, you'll be aware of the essential day-to-day costs required to attract and retain your workforce, and you factor those costs into your planned spend for the year. One area that can have an unexpected impact on cash flow are the costs that could potentially arise should you happen to face an employment tribunal. While most would hope that they would never have to deal with such a situation, it's always sensible to be prepared, should the worst happen.
Earlier this year the Supreme Court ruled that tribunal fees are unlawful, meaning there is no longer a financial barrier for claimants raising a complaint at the Employment Tribunal. As a result, we expect claims to increase and a corresponding increase in exposure to costs for employers.
As an employer, you cannot guard against the risk of employment litigation entirely. While you can comply with all your duties under employment law it is impossible to predict the circumstances in which an employee may decide to make a claim to an Employment Tribunal.
The legal costs of defending a claim at the Employment Tribunal can quickly mount up (even where prospects of success sit in the employer's favour). Unlike other legal forums, parties usually bear their own legal costs and success at an Employment Tribunal will not result in legal fees being recouped. Additionally, cost awards for employers are rare, and if granted, will not be at a level which compensates the employer for the legal expenses incurred.
How can an employer protect themselves?
Employers should consider an employment litigation insurance product to cover legal fees for Employment Tribunals and potential awards if an employee raises a claim.
What are the benefits?
Peace of mind, as legal fees and awards are covered by the insurance (legal fees alone can often be in the region of £10,000 to £15,000 to defend an action at the Employment Tribunal).
No merits assessment required so the insurance cover is not restricted by any assessment of the prospects of successfully defending the claim.
Access to qualified employment lawyers equipped to give best practice and commercial advice as necessary.
No long-term commitment – the policy is renewed on an annual basis.
Employment litigation insurance – how it works
So long as the employer seeks and follows legal advice about an employment matter from the authorised solicitor, they will be covered by the insurance.
Does it add up?
Premiums range from client to client, depending on several factors (including annual turnover and the number of employees). The premiums for our clients range from £400 to £1,000 per annum.
Unfortunately, it is not always possible to protect against as all risks, as one of our clients discovered, but having this insurance in place meant they were covered for the legal fees of £3,500 and a settlement payment to the claimant in the region of £7,600.
How to go about sourcing a suitable product
It's always advisable to seek professional advice, the Employment team at TLT LLP are on hand to assist.