Emergency legislation passed on Statutory Sick Pay (Medical Evidence) Regulations 2021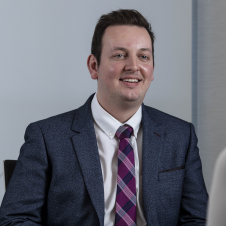 Michael McAllister
Partner & Head of Payroll Services
As part of the Government's efforts to free up GP time to prioritise the COVID-19 vaccine booster programme, new temporary legislation has been passed to increase the period of time that an employee can be off work sick without a medical note.
Usually, for Statutory Sick Pay purposes, employees are required to provide evidence of sickness from a medical professional for sickness-related absences of seven days or more.
On 16 December, legislation was issued which temporarily extends this period from seven days to 28 days, meaning employees are only required to provide medical evidence for sickness absences of 28 days or more.
The revised legislation is limited to sickness spells (incapacity for work) which either start during the period of 17 December 2021 to 26 January 2022, or which commence prior to the Regulations coming into force but which have not lasted more than seven days on that date – i.e. as at 17 December, the employee has not yet been off work for seven days and is therefore not yet at the point of having to provide medical evidence of their absence.
This will put additional pressures on Payroll departments across the UK as they must adapt their absence policies to suit this temporary legislation. We advise that all employers work closely with their HR departments to ensure that a suitable process is agreed to handle the anticipated wave of employee absence.
This easement does not currently apply in Northern Ireland.
For more information or if you have any queries on these new regulations, please don't hesitate to get in touch with me, a member of our Payroll team or your usual Johnston Carmichael contact.