Disrupting Financial Distress - the ICAS insolvency and restructuring conference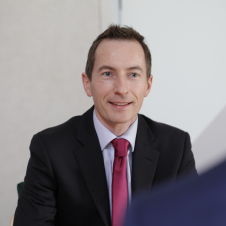 Donald McNaught
Restructuring Partner
My third and final ICAS restructuring conference as chair is nearly upon me and I find myself reflecting on what has happened over the last 12 months and, indeed, during the three years I have chaired the conference.
This year's theme is 'Disrupting Financial Distress' with disruption being 'of the moment' with unabated technological progress, political uncertainty and regulatory/legal change.
The last year alone has been dominated by Brexit uncertainty amongst other significant political bombshells.
Throughout my tenure as chair we've discussed the impact of interest rate rises and it finally happened this month. The impact this will have on our profession remains to be seen of course, but most commentators would forecast challenges for those 'zombie' businesses and consumers with no resilience to cope with this.
Challenges for the insolvency profession
The insolvency profession has had a difficult few years with little appetite on the part of banks to engage Insolvency Practitioners. Portfolio debt sales have resulted in significant fragmentation of lenders and new entrants in the market. On the personal insolvency side, we now see a handful of major players dominating the consumer market with huge budgets for marketing and lead purchasing. The traditional insolvency practitioners have been unable to compete.
This year's conference will allow us to debate all of this and while we may not come up with any answers a healthy debate should drive some thought leadership as we seek to serve the market and second guess the policy makers.
Looking ahead to the conference
I recently shared an article from the FT on LinkedIn about the challenges of chairing a conference. The author shared some important lessons he had learned over the years of chairing similar events, my favourite being – the only person who has to stay awake in the room at all times is you!
As light-hearted a comment as this may sound, it is probably one of the most challenging aspects of chairing an event. We will have a wide range of speakers talking about technical and other areas of the restructuring world and it's the chair's job to listen intently, keep a note of key points to provide a summary at the end and open up questions.
An exhausting two days for the chair but I'm looking forward to it nonetheless!
See you there!