Coronavirus - parents returning to work after extended leave eligible for furlough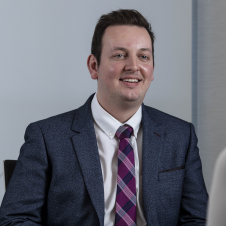 Michael McAllister
Partner & Head of Payroll Services
Working parents on statutory maternity and paternity leave, who are returning to work before October 2020, will be eligible for the Coronavirus Job Retention Scheme (CJRS).
The enhancement to the CJRS will mean that working parents will still be able to receive 80% of their salary through the government scheme, if an employer has previously registered a furlough claim before 10 June 2020.
Furlough claims from July 2020 will be restricted to employers who are currently using the scheme or have used it previously to furlough employees, meaning that employers had until 10 June 2020 to place employees on the furlough scheme. This is to introduce part-time furloughing, and support employees who have already been furloughed back to work.
More details on the enhancement to the policy will be included in the government's updated guidance, to be published on 12 June 2020.
The CJRS, which has so far helped 1 million employers across the UK furlough almost 9 million jobs, will close to new entrants on 30 June, with the last three-week furloughs before that point commencing on 10 June.