Cornelian Commentary - December 2020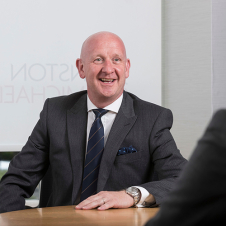 Craig Hendry
Managing Director & Chartered Financial Planner
In December, David Appleton, Senior Investment Director of Risk Managed Funds at Cornelian, provided our Wealth team with his commentary:
After an extremely eventful and challenging 12 months with asset prices fluctuating widely, the importance of portfolio diversification and active asset management has been illustrated.
Caution over the weight of global economy debt
The weight of the global economies debts means that the medium- and long-term outlook remains one of low growth, low inflation and low interest rates. Therefore, over time, assets that benefit from a deflation narrative are likely to reassert their long term trend of out performance, and in this case, active management will be crucial to navigate the twists and turns in the markets in the years ahead.
Please note that this video was recorded prior to the Brexit announcement on 24 December 2020.
Got a question?
The Johnston Carmichael Wealth team is here to support you. If you have any questions about your investments or other financial matters, please do not hesitate to contact me, Craig Hendry, or your usual Johnston Carmichael Wealth financial planner.
Please note: This communication should not be read as a financial advice. While all possible care is taken in the completion of this video, no responsibility for loss occasioned by any person acting or refraining from action as a result of the information contained herein can be accepted by this firm.