Autumn Statement – More Questions than Answers for the Infrastructure and Renewables Sectors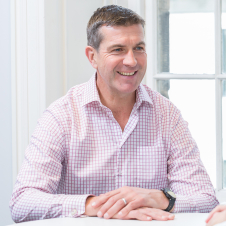 Mark Stewart
Edinburgh Office Head & Corporate Finance Partner
In an Autumn Statement that failed to mention the words 'climate change' or 'renewable energy', the green business reaction has understandably been mixed, with little to get excited about and with more questions raised than answered.
With interest rates at an all-time low, the Chancellor had the opportunity to deliver a boost to the economy by significantly increasing infrastructure spending and increasing the UK's productivity. Sadly, this was not the case and the series of announcements made, whilst welcome to a degree, do not go anywhere near meeting the markets' needs.
The £23bn fund for developing infrastructure and innovation is to be spread over five years and no details have been provided over what projects the government wants to build. What the Autumn statement missed was a defined list of credible projects which contractors, investors and funders alike could build long term business plans around.
Chancellor Hammond said that he deliberately avoided turning his speech into a list of every future project, but that left most of us wondering if that's because the Government actually has no clear plan of what it wants to support.
Treasury has said details of the £7bn allocated to 2021/22 will be announced in "due course". The intention to increase infrastructure spending to 1%-1.2% of GDP from 2020 was a welcome announcement and a clear indication of the direction of travel, (current spending represents around 0.8% of GDP so it would be a significant increase) but what the market needs more than just a numerical announcement is a defined and transparent pipeline of projects such as hospitals and schools which has been missing in the U.K. for many years.
While the Chancellor announced some positive funding measures in the areas of infrastructure, science and research, and innovation, many green policy issues remain unaddressed. There was no mention of support for renewable energy projects or resource efficiency, and little evidence of a commitment to acting on tackling climate change.
However, there were some positive announcements around low carbon transport and innovation, with the new funding a welcome boost to the sector.
Here are the highlights:
A new £23bn National Productivity Investment Fund (NPIF) – to be spent on infrastructure and innovation over the next 5 years
£800m allocated to Scottish Infrastructure
A PF2 pipeline of projects is to be announced
A new Industrial Strategy Challenge Fund to support collaborations between business and the UK's science base
£390m in funding towards future transport technology with 100% first-year capital allowance for the installation of electric vehicle charging infrastructure
Ultra-low emission cars and cycle-to-work schemes would be excluded from the crackdown on benefit-in-kind tax breaks.
Fuel duty frozen for the 7th consecutive year, saving the average driver £130 pa
Carbon price floor capped until 2020
Many infrastructure assets will not be subject to new laws limiting tax benefits on loans, possibly including transport and renewables, with full details expected in the draft legislation on 5 December