Authorised Economic Operator Status (AEO): apply now to be Brexit ready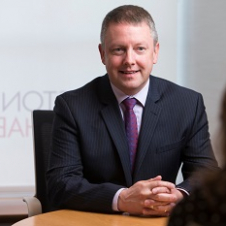 The UK's official exit from the European Union on 29 March 2019 is fast approaching.
As you plan for smooth trade in a post-Brexit world, it's worth considering an application to HMRC for Authorised Economic Operator (AEO) status. Obtaining AEO status can provide quicker access to customs procedures and will become increasingly important in the supply chain arena. The UK government's White Paper highlights the importance of AEO accreditation in a post- Brexit trading environment.
My article earlier in the year explains the benefits of AEO accreditation and how to apply. The application can be a lengthy process. It's best to get the paperwork right the first time to avoid unnecessary delays.
How we can help
The Johnston Carmichael indirect tax team have expertise in this area and are ready to help you secure your AEO accreditation.
Contact me, Alistair Miller at Alistair.Miller@jcca.co.uk or another member of the team today, for an initial chat.