United Auctions Management Buyout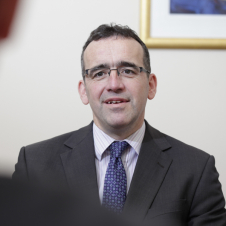 Andrew Ewing
Corporate Finance Partner
United Auctions, one of Scotland's leading livestock auction companies, is under new ownership following a management buyout.
United Auctions operates marts in Stirling, Huntly, Lairg, Dalmally, Tiree, Kelso, Islay and South Uist. The deal, forms part of the company's succession planning programme.
The buyout has been funded by HSBC Corporate in Scotland. Johnston Carmichael acted as corporate advisers on the deal. Commenting on the deal, Corporate Finance Partner Andrew Ewing, said:
"Johnston Carmichael have worked with United Auctions for a number of years in planning for this transaction and it's great to see the company being passed on to its experienced and trusted management team.
"This deal demonstrates that good businesses can still attract appropriate funding to allow management teams to take on the running of their company's from exiting owners. The Corporate Finance team at Johnston Carmichael have been at the heart of a number of similar transactions over the past few years which have led to successful transitions of ownership and we believe that United Auctions will continue to go from strength to strength in the future under the new teams guidance."
Find out more about the Johnston Carmichael Corporate Finance team here.