Transparency in supply chains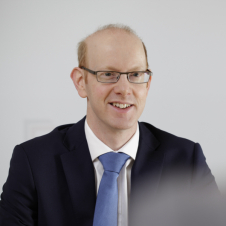 David McBain
Partner & Head of Audit
For accounting periods commencing on or after 31 March 2016, the Modern Slavery Act 2015 will require businesses with group turnover of £36 million or more to disclose the steps they have taken to ensure their supply chains are free from slavery and human trafficking.
Displaying information
The information, to be included on the company's website, cannot be hidden. A link to the disclosure is required from the home page. For businesses which don't have websites, a written request for this information will require a response within 30 days. The regulations require that the Statement is approved at the highest possible level.
Larger businesses should consider what steps they currently undertake to identify slavery and human trafficking in their supply chains, identify the different supply chains which apply to their differing activities, undertake a risk assessment on their supply chains are most at risk from human trafficking and slavery. Engaging with suppliers will also be required.
Smaller businesses will also be affected by this legislation. Their larger customers are likely to enquire what steps they have taken to ensure that slavery and human trafficking is not present in their supply chains.
Got a question?
For more information on how this legislation affects your business and what to do to comply please contact your usual Johnston Carmichael contact or a member of the Audit team here.