Johnston Carmichael supports expansion of specialist access business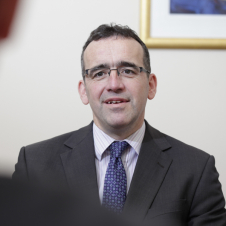 Andrew Ewing
Corporate Finance Partner
Scotland's largest independent firm of chartered accountants and business advisers, Johnston Carmichael, has assisted with the sale of access specialists Span Access Solutions Ltd to scaffolding systems business HAKI.
Johnston Carmichael's Corporate Finance team acted as advisers to Span Access Solutions, headquartered in Scotland. With a key focus on the Infrastructure, Oil & Gas and Renewable Energy sectors, Span Access Solutions specialises in providing unique solutions for access to difficult locations in challenging working environments.
The integration of the two businesses has developed from a long strategic partnership, Span Access Solutions having collaborated with HAKI for a number of years on a variety of projects. HAKI, which operates worldwide, supplies scaffolding, weather protection and stair systems in order to provide safe, tailored solutions to complex access requirements.
The acquisition will deliver an expanded offering for both companies. Innovations such as Span Access Solutions' TechniSpan - a purpose-built platform designed to replace traditional under-deck scaffolds - combined with HAKI's product portfolio, will provide customers with a more comprehensive service throughout the duration of their projects. With the two businesses agreeing to share resources, the transaction also creates opportunities for new product design and development.
Corporate Finance Partner at Johnston Carmichael, Andrew Ewing, said, "Span Access Solutions Ltd and HAKI are very much aligned in both their service offering and strategic vision. This acquisition amplifies the strengths of both businesses and we look forward to seeing further innovation and growth in the combined business as a result."