Johnston Carmichael relaunch Inverness office after major refurbishment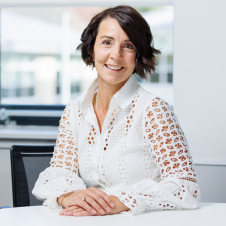 Rosalind Catto
Inverness Office Head & Business Advisory Partner
Leading accountancy and business advisory firm Johnston Carmichael has unveiled a state-of-the-art refurbishment at its Inverness office, with enhanced collaborative space for staff and clients.
The revamped space, at Cradlehall Business Park, Inverness, was launched on Thursday 24 November with a breakfast and lunch event, followed by an evening drinks reception.
The three sessions for professional contacts, staff and clients marked the opening of the new office facility and included a talk by local mental health charity Mikeysline and a drinks reception with gin tasting, offered by Isle of Skye Distillers.
The refurbishment aims to support and optimise the wellbeing and professional development of the 56 strong Inverness team including four partners, five directors and 15 students on training programmes. The open plan layout of the new office has been designed to support collaborative working and learning for all.
According to The Association of Accounting the average British worker spends 3515 days of their life at work and good office environments are key for mental wellbeing. A recent study found that access to natural light and views of the outdoors were the most valued office perks. Johnston Carmichael has made bright airy rooms and space for socialising, collaborating, and working a priority for its redesign.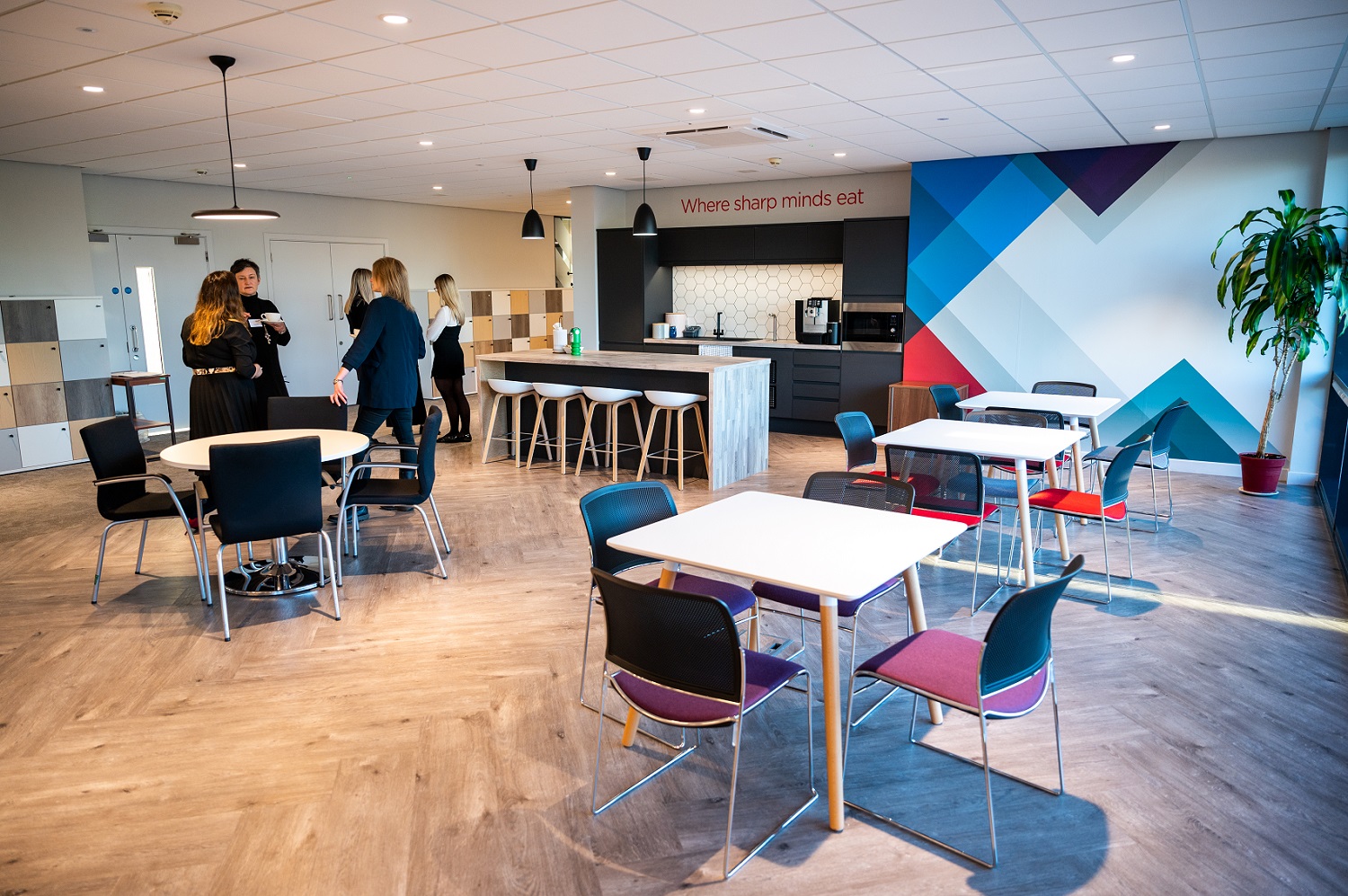 Inverness Office Head and Business Advisory Partner, Rosalind Catto said:
"We are thrilled to officially launch our refurbished Inverness office. With delays due to Covid and getting materials it's been a long time coming and everyone is very excited to be here making the most of our stunning new environment. The main driver for these changes was our clients and people and a desire to make the environment as welcoming, motivating, and convenient as possible, so they can do their best work and look forward to coming to the office each day.
"Our new kitchen and staff area is a highlight, offering views over the Black Isle towards the Kessock Bridge. We can enjoy the surroundings whilst we take breaks or spend time connecting with teammates in the open plan working areas.
"Many of our younger team members, who initially said they'd return one or two days following Covid, now want to come in five days because of the environment and improved opportunities for learning."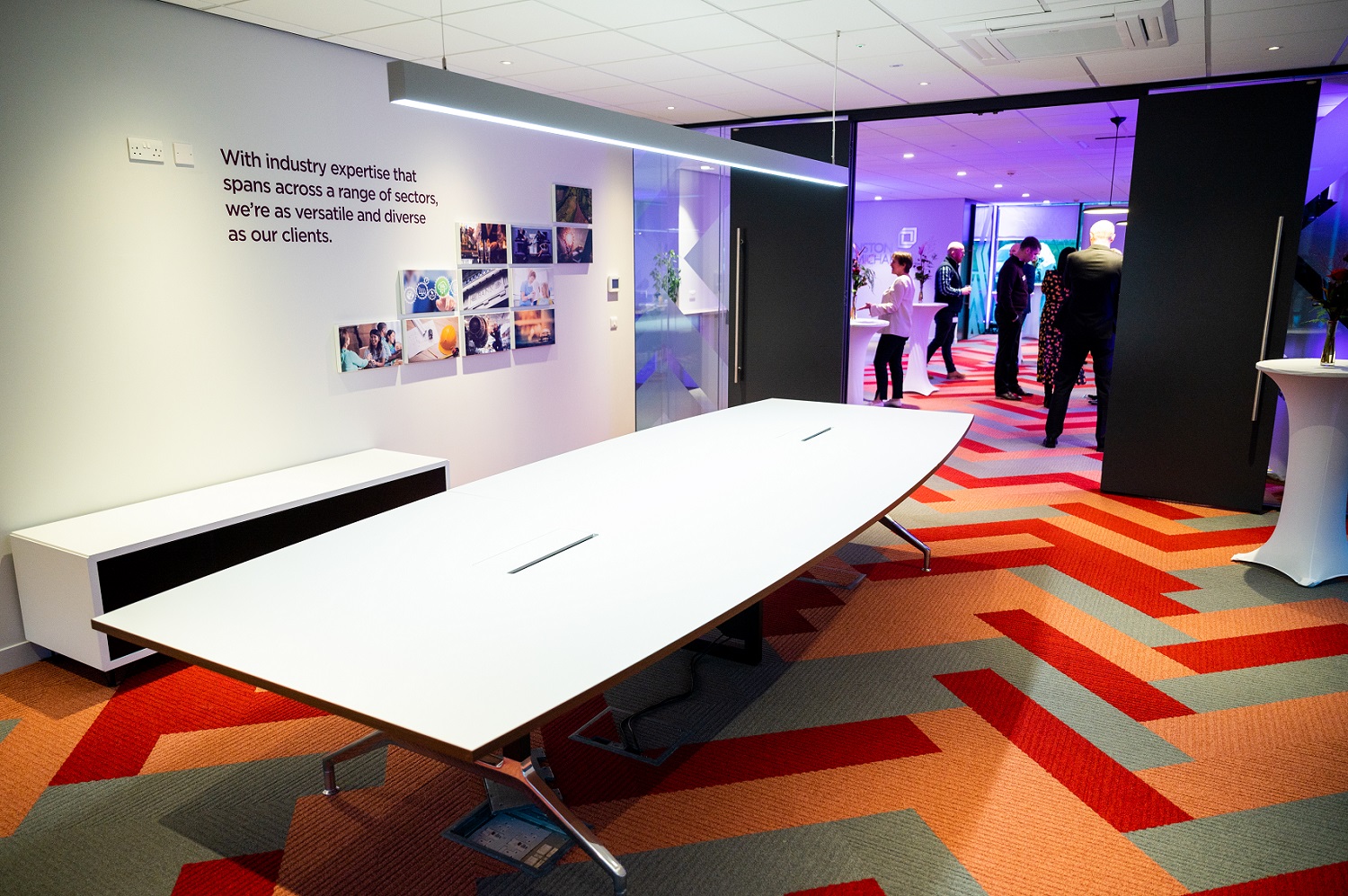 The Inverness team of accountants and business advisers work with some of the region's key businesses across the property and construction, agriculture, hospitality and tourism sectors and the upgraded space provides a brand new meeting and events space for seminars, training and networking events for its people and clients alike.
Ms Catto continued:
"We are grateful to our clients in the Highlands and Islands for their continued support and for seeking the advice of our business advisers and accountants.
"With our upgraded office we can offer a state-of-the-art location to meet in person, whilst also providing opportunities to connect with other local businesses through networking events."
Following the office refurbishment in Inverness, Johnston Carmichael aims to grow its team based in the Highlands and Islands.
With 12 offices in Scotland, a growing presence in Newcastle and a London office, Johnston Carmichael has adopted fully hybrid working enabling its people to service a diverse range of clients no matter where they are based across the UK.