Johnston Carmichael celebrates bursary award success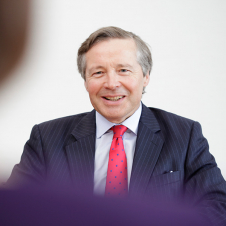 Sandy Manson
Chair and Head of Client Service
The bursary, established in 2004, is an award of £1,000 plus up to 12 weeks of paid work experience in Johnston Carmichael's corporate tax or audit teams and is open to all third year accountancy students. It enables undergraduates to gain a greater understanding of what the profession entails as they consider their career choices. Supporting and identifying the next generation is also integral to Johnston Carmichael's learning and development strategy.
To date there have been 18 recipients of the bursary with six of the students going on to complete their professional accountancy qualifications and secure jobs with the firm.
Among the success stories of the scheme are Debbie Grieg, first recipient of the award, who is now a senior corporate tax manager and Raemond Jappy, 2005's recipient, who has progressed to become a senior audit manager. Kirsty Lawrence, who won the award in 2008 is now a corporate finance manager.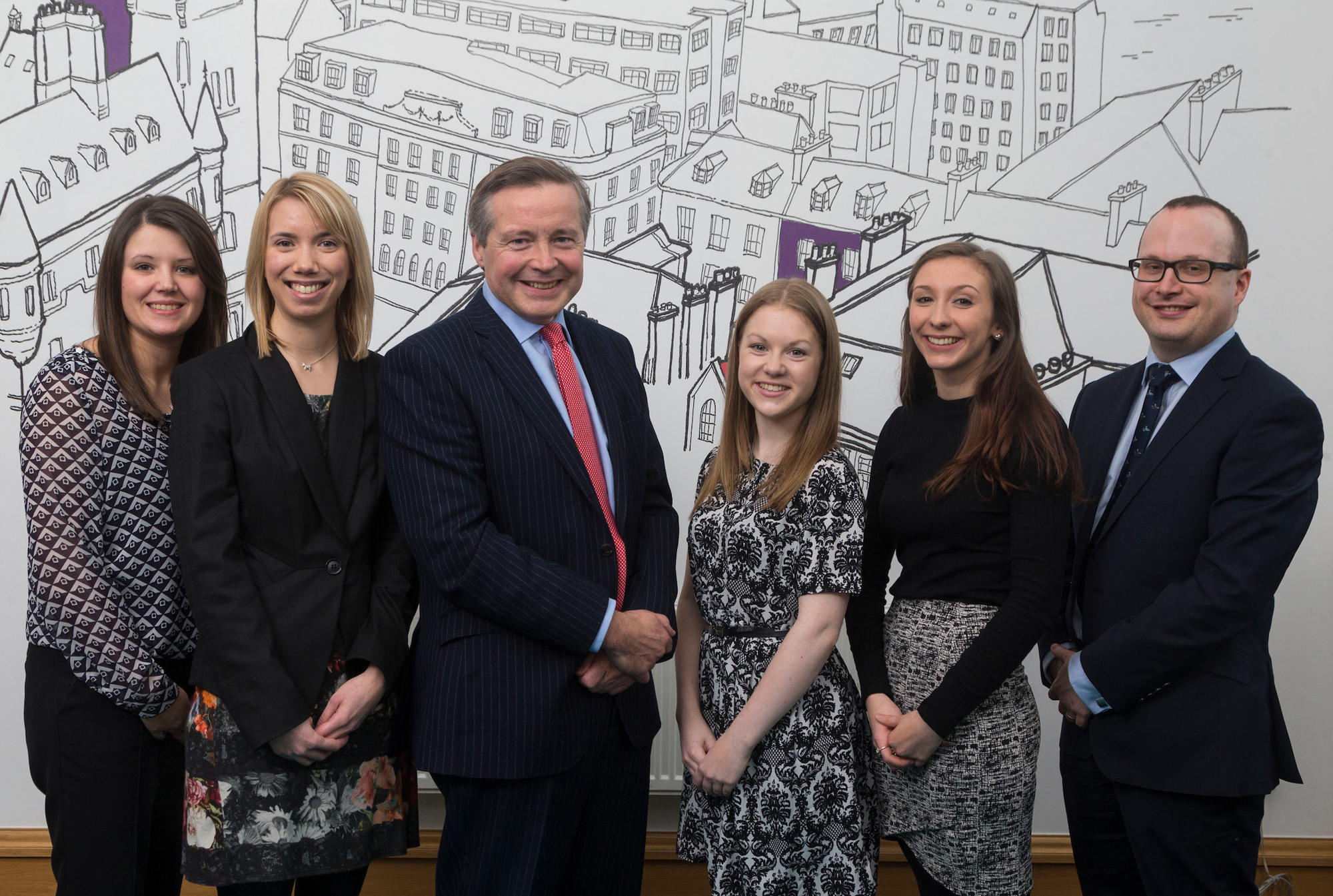 Last year's graduate, Holly Anderson, recently accepted a CA student role in the firm's Glasgow office. She said: "The eight weeks I spent at Johnston Carmichael left me in no doubt that I wanted to become a chartered accountant. I found that I always had plenty of support and that the tasks I carried out were of great importance to the firm.
I would definitely encourage people to apply as it is such a prestigious company to work for and I have come away not only with experience in auditing, but also with more confidence, communication skills and knowledge of the industry.
Holly Anderson
Bursary Student 2016
This year's recipient is student Lauren Thomson, who will complete her work experience with the firm this summer.
Sandy Manson said: "It's incredible that such a significant proportion of the bursary students continue to progress their careers and achieve success at Johnston Carmichael.
"We're very proud of our people development at Johnston Carmichael and our recipients' lunch was a wonderful way to celebrate our continued partnership with the University of Aberdeen Business School."
Lindsay Tibbetts, senior lecturer at the University of Aberdeen Business School, said: "The bursary award provided by Johnston Carmichael goes beyond financial support as it offers students an insight into the workplace and a greater understanding of the profession. It's very rewarding to see that so many of our former accountancy students continue to work for the firm and thrive in their careers."