Change at the helm of Johnston Carmichael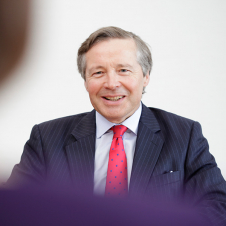 Sandy Manson
Chair, Head of Client Service and Partner
Johnston Carmichael, Scotland's largest independent accountancy and business advisory firm, is appointing a new CEO and chair on 1 August 2019 as part of the firm's ongoing succession planning.
On 1 August, Andrew Walker will take the reins from Sandy Manson, who has held the role for 12 years, during which time the business has grown to become one of Scotland's leading professional service firms with revenues growing from £18m to £49m. The firm now employs 800 people across 12 locations.
The change of leadership is part of the firm's long-term succession plan which will also include the firm's current chair, Andrew Shepherd, stepping down after eight years in the role and will see him continue with the firm in a client facing role as well as supporting the development of the next generation of talent. Sandy Manson will become chair in his place and will also become Johnston Carmichael's Head of Client Service.
It is a great honour to take over the role of CEO from Sandy and build on Johnston Carmichael's strong track record as Scotland's leading independent accountancy firm.
Andrew Walker, Partner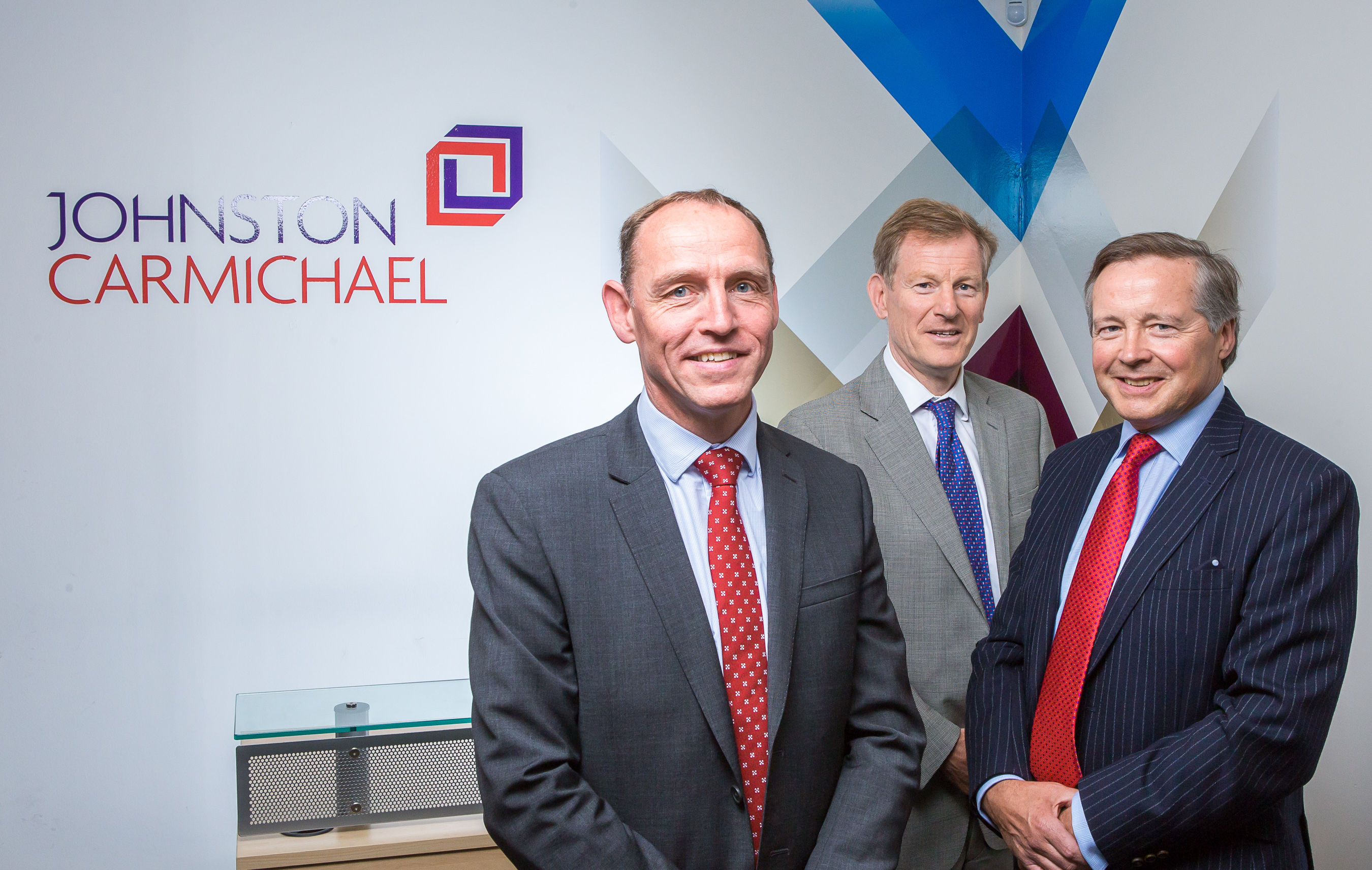 Since joining the business in 2003 and becoming managing partner of the Aberdeen office in 2007, Andrew Walker has played an important role in the leadership of the firm, having also been a member of the firm's board for 11 years. In addition to his 23 years' experience as a highly regarded and successful corporate financier, he also has a deep knowledge of owner-managed businesses.
As well as leading Johnston Carmichael's digital strategy, Andrew took the lead on establishing the firm's 12th office, launched earlier this month. The new office in Dundee was founded to support the city's burgeoning technology and life sciences sector, worth over £200 million to the economy.
As CEO, he will continue to grow and diversify the business, building on Sandy Manson's strong legacy, with a firm focus on developing Johnston Carmichael's talent pipeline and embracing digital technology. Each of these areas will ensure the firm is fit for the future, continuing to offer the best possible client solutions.
Andrew Walker said: "It is a great honour to take over the role of CEO from Sandy and build on Johnston Carmichael's strong track record as Scotland's leading independent accountancy firm.
Our profession is going through a lot of change and we as a firm need to keep evolving, improving and investing to take advantage of the exciting opportunities which exist for a leading independent firm of our national scale.
Our talent pipeline is stronger than ever because of our long-term focus on succession planning and I am looking forward to harnessing that energy and expertise as we take the business to the next level."
Sandy Manson said: "It has been a huge privilege to serve such a talented and able team of people and the continued success of our firm is all down to our people and the energy and dedication they bring in delivering for our clients each and every day. What they have delivered over the last 12 years has surpassed my expectations at every turn."
I have never been more positive and excited about the future of our firm and after 12 years now is the right time to hand on the baton to Andrew.
Sandy Manson, Chief Executive
"If today the Johnston Carmichael brand and what we stand for is more respected and recognised than ever before then that is a legacy I am very proud to have played my part in building.
I have never been more positive and excited about the future of our firm and after 12 years now is the right time to hand on the baton to Andrew. With his considerable talents and experience, he will take this firm from strength to strength."
Sandy Manson added: "I would also like to thank Andrew Shepherd for the immense contribution he has made to the growth and development of this firm in his eight years as chair."