Agribusinesses 'optimistic' but not prepared for the future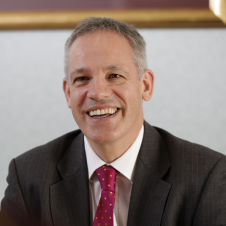 Robin Dandie
Business Advisory Partner
Almost half of landowners and tenant farmers across Scotland's diverse agricultural sector are feeling positive about the next 12 months, but many agribusinesses are failing to secure their succession, according to a survey by Johnston Carmichael.
According to the annual research, 46% of farm businesses feel positive about the future compared with 35% of respondents last year. A significant minority – 38% - questioned for the 2018 survey said they were uncertain about the future amid the changing landscape prompted by Brexit.
However, over half of those questioned – 51% - admitted they do not have succession plans in place for their businesses despite almost 60% of respondents being over 50 years old. Just over a third – 37% - of respondents said that they planned to fund their retirement by taking money out of the business.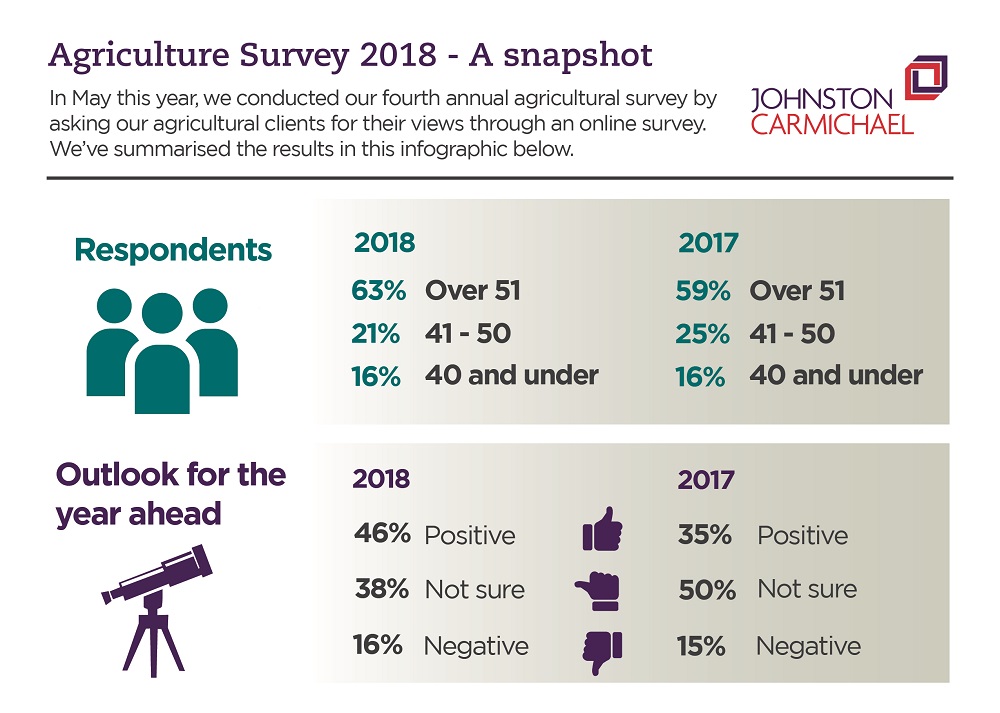 Robin Dandie, Partner and Head of Agriculture at Johnston Carmichael, said:
"It's great to see that optimism is on the rise amongst farmers. Selling prices are currently better across livestock and cereals following a shortage of cattle for processing and as Scotland's distillers go from strength to strength.
"What is less encouraging is that just over half of respondents admitted they do not have succession plans in place. Given the ageing demographic of business owners this is a worryingly high percentage, especially as the industry continues to face uncertainty. Succession planning is a vital component for any business strategy and this includes agricultural businesses.
"It is also a concern that more than a third of farm businesses advised they would be drawing funds from their business to facilitate their retirement. They need to be sure that their businesses can afford to cover this cost."
"Succession planning is a vital component for any business strategy and this includes agricultural businesses.
Robin Dandie
Partner and Head of Agriculture
A total of 234 respondents took part in the survey with 60% describing themselves as landowners and 17% being tenant farmers. The remaining 23% were mixed landowners and tenants.
The top two concerns identified by the research were selling prices and input costs. Nevertheless, each had diminished in importance compared with last year, with selling prices cited as an issue by 35% of farm businesses compared with 52% in 2017, while input costs were a concern for 32% of respondents this year – a decrease on last year's figure of 50%.
Brexit, which has been in the headlines this week following the publication of the Scottish Government's Brexit transition proposals for the industry, was underlined as a concern by 17% of respondents – a decline compared with last year when Brexit was cited as a concern by 25% of those surveyed.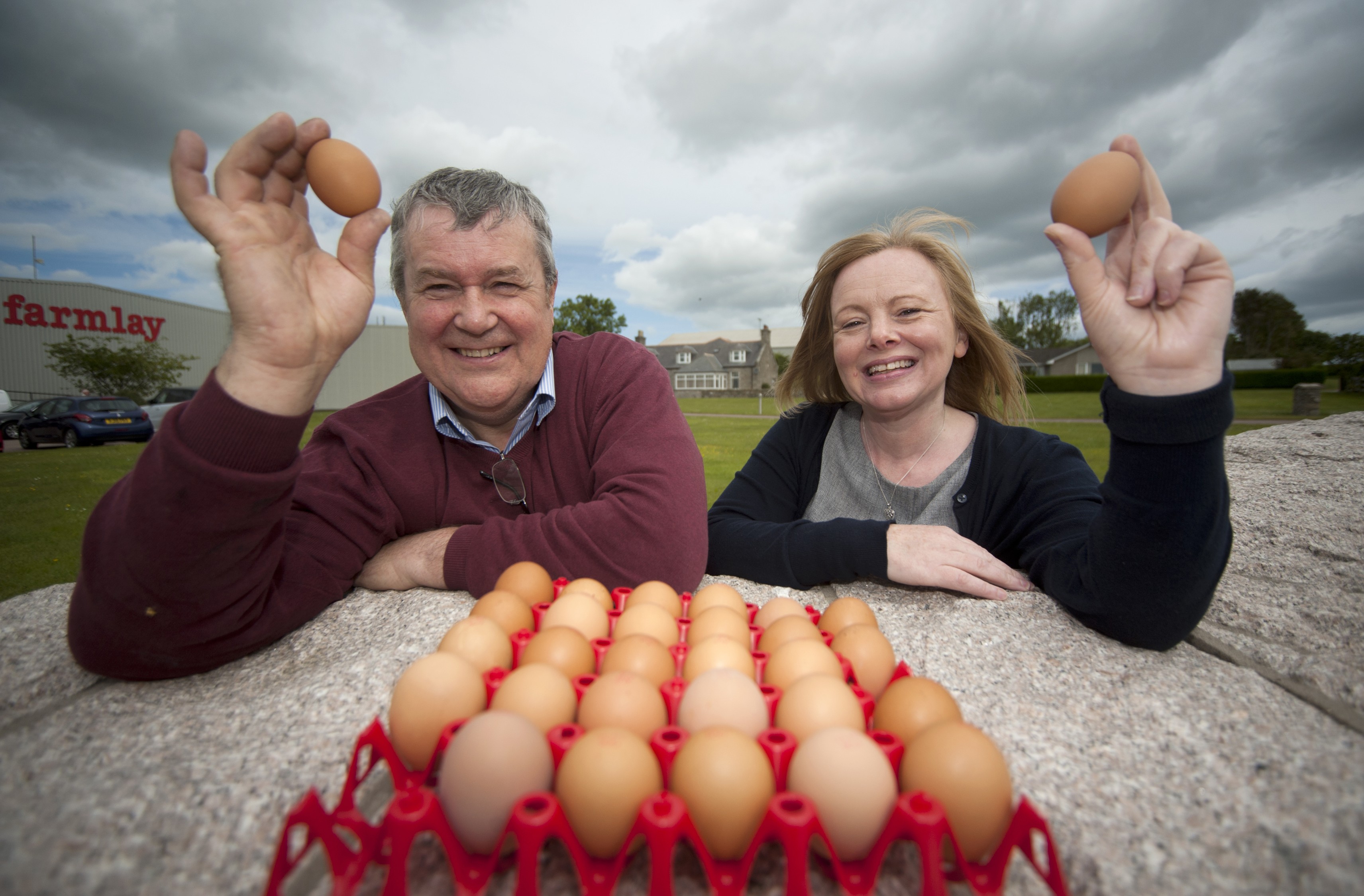 Robin added: "There is no doubt that the current better selling prices have cheered the industry, but currency fluctuations and access to markets remain uncertain amid the changing landscape.
"The best way of overcoming such challenges is for farm businesses to plan strategically and consider how best to support sustainability. Getting younger people into the industry is crucial to address the ageing demographic, while diversification offers businesses an opportunity to enter new markets and achieve growth."
Robert Chapman, managing director of Aberdeenshire-based egg producers Farmlay, welcomed the findings of the research.
He said: "I'm pleased to see the industry is feeling more optimistic than it was previously. The sector is inclined to do itself down but we need to be upbeat and positive if we are to attract more young people into farming and address the ageing demographic.
"Farming is a great job. There is more money to be made in other industries, but the lifestyle offered by farming can't be beaten. There is also more of a career path now for new entrants."
Family-run business Farmlay has invested significantly in renewable energy to cut costs and boost its revenue streams in recent years. Robert urged other farms to consider diversification to future-proof their businesses.
He added: "Adopting renewable energy has been great for us as a business. It helps us to reduce our carbon footprint and supermarkets are more likely to embrace businesses that are acting to protect the environment.
"Farmers will have to be open to new ideas - the days of always doing things the same way as your father are gone. As an industry we must embrace change and make it work for us."