Scotland Food and Drink launch Ambition 2030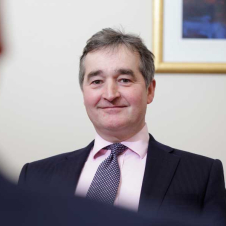 Adam Hardie
Business Development Partner and Head of Food & Drink
Scotland Food and Drink has launched a new initiative to more than double turnover in the sector by 2030.
'Ambition 2030' sets out Scotland Food and Drink's strategy to increase the sector's turnover to £30bn within 13 years - with a focus of driving sales in the UK and overseas.
The sector is currently worth £14.4 billion annually, 119,000 people are working directly in the industry, and food manufacturing in Scotland is growing at twice the rate of the UK average for the sector.
The 2030 strategy has identified collaboration as the most important ingredient in the sector's success to date, with plans to deepen joint-working between the industry, government and its agencies in the coming years, as well as to make support easier to access for businesses.
At Johnston Carmichael we believe that food and drink is the place to be in Scotland. There is no doubt that our farmers and fisherman produce the best quality beef, fish and seafood.
Our water is at the heart of the phenomenal long term success that is Scotch Whisky and we now punch above our weight in the UK with our Craft Spirits and Craft Beer.
We are also a nation of innovators with a constant flow of new products and businesses.
However, we need to celebrate this success with the next generation - and work harder to look after and grow our biggest market - the rest of the UK.
Find out how the team at Johnston Carmichael can help you to grow your business on our dedicated Food & Drink page.