Johnston Carmichael's Corporate Finance team supports technology advisory firm acquisition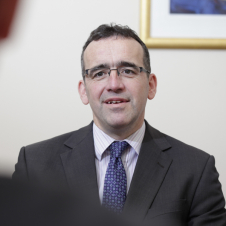 Andrew Ewing
Corporate Finance Partner
The Corporate Finance team of Johnston Carmichael, Scotland's largest independent firm of Chartered Accountants and Business Advisers, has recently supported technology advisory firm Intuitus Limited through its acquisition by Endava PLC.
Johnston Carmichael was engaged by Edinburgh-based Intuitus Limited to manage the transaction from Heads of Terms through to completion.
Intuitus provides technology advisory services and digital due diligence advice to clients primarily based in the private equity sector. Endava, which operates internationally, leads companies through digital transformations; generating strategies and leveraging technology to ensure businesses can operate at peak efficiency and remain responsive to new opportunities in their markets.
The acquisition will provide Intuitus' portfolio of over 100 clients with access to Endava's wide range of technology services, from software engineering to digital products.
Endava will benefit from an enhanced digital due diligence capability and an accelerated expansion of its private equity client base, as well as its first location in Edinburgh.
We are delighted to have assisted Intuitus with this next step in its journey. Joining Endava will boost Intuitus' current service offering as well as provide further opportunities for growth.
Andrew Ewing
Corporate Finance Partner