What does a career in audit hold at Johnston Carmichael?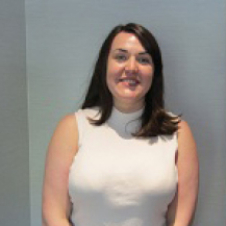 Allyson Banford
Audit Assistant Manager
The range of clients and sector experience on offer was what attracted Audit Assistant Manager, Allyson Banford to Johnston Carmichael. Three years on in our Glasgow team, Allyson shares what it's like to develop your career at Johnston Carmichael.
What is your role at JC?
My role as an Audit Assistant Manager is varied and involves working on the firm's larger audit engagements, the training and development of junior staff and student recruitment. I have a lot of client interaction and act as the main point of contact for audit queries during the planning, fieldwork and completion stage of the audit.
Why did you choose to develop your career at JC?
I wanted to join a firm where I would have the opportunity to progress my career, but also have a good work-life balance. Given the nature of audit, it's not 9 till 5 every day and there are certain pinch points throughout the year where longer hours are required, but flexi-time means I can take this time back easily.
I initially started my ICAS training contract at a Big 4 firm, but it was important to me to have a wide range of opportunities and I didn't want to be 'pigeon holed' too early in my career. Since joining the firm, I've gained exposure on a large portfolio of audit engagements including healthcare, food and drink, retail and manufacturing, as well as gaining experience in other departments such as Consultancy, Restructuring and Business Solutions.
What do you like best about the firm?
Without wanting to sound too cliché (and cheesy), the best bit about JC is the team. Whenever I've had a question or concern, there's never a shortage of people to turn to for help.
How do you think you've developed during your audit career at JC?
I've worked within the Glasgow Audit department for over three years and in that time, my technical knowledge has significantly improved both in terms of audit methodology and preparation of financial statements. In addition, my 'softer skills' have also improved, i've gained more confidence when speaking with clients and colleagues. Being involved in more client meetings has encouraged me to consider 'the bigger picture' of both the commercial issues and auditing risks facing clients.
What do you think it takes to be successful at JC?
I think it's all about having the right attitude. The people who are successful at JC tend to be those who are positive, approachable and are willing to muck in and help when required.
Careers at Johnston Carmichael
Does Johnston Carmichael tick all the boxes for you? Due to continued team growth we have a number of fantastic auditor roles across our offices. Visit our Careers page now to find out more.