Give the gift of tax savings this Valentine's Day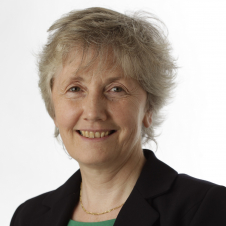 Margaret Meiklejohn
Tax Manager
Roses are red, violets are blue, think about your tax and how it can help you.
Tax is not usually associated with romance. But giving generously to your beloved can be tax effective too. And the tax savings might even pay for those red roses.
Capital tax saving
Making outright gifts to your partner takes the value of these assets out of your estate for Inheritance Tax (IHT) purposes. Gifting assets into trust is another option if your affairs are complex. But don't forget that Capital Gains Tax (CGT) may be due on valuable gifts.
Income tax savings
Income tax has become much more complicated for Scottish taxpayers, with different tax rates and bands applying to different sorts of income. If one of you earns less than the other, why not gift income-generating assets to the lower earner?
Charity giving
You want to impress your loved one with your generosity, but you both already have too much stuff. Why not give cash to a charity under Gift Aid? The charity will benefit, while you can save tax and feel good too.
Marriage
Finally, how about making the ultimate romantic gesture and proposing to your partner? Marriage brings tax breaks for IHT, CGT and income tax as well. There is even a special IHT exemption for wedding gifts, so you can benefit even if you're not marrying this time round.
Johnston Carmichael can't advise you on affairs of the heart, but we love giving tax advice!