Surf Boards, IFRS and Super Funds: Life on Secondment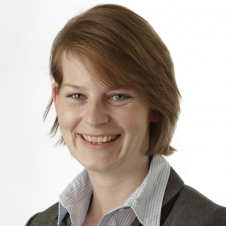 Lesley Clark
Head of Finance
Lesley, an Audit Operations Manager in our Edinburgh office, joined Johnston Carmichael in 2011 on our ICAS graduate programme. Five years on, she has a story to share!
Looking back on your interview experience, do you have any top tips to share for interview success?
You need to sell yourself, make sure you stand out from the crowd, and try to relax.
See it as an opportunity: to learn about your prospective employer, to meet new people and learn about their careers, and to ask questions about what life after university is really like!
And do your research. Make sure you know all about the business, the potential career options and think about what you can bring to the Firm.
Tell us a little bit about your experience of working for PKF in Australia
Shortly after qualifying, I was lucky enough to have the opportunity to spend four months working in Australia, with PKF Gold Coast. The audit skills I had built up during my traineeship were transferable to the work I was involved in, but that's not to say there wasn't a lot to learn! The industry sectors I worked with at PKF Gold Coast ranged from a health foods distributor to a medical research business, and from a horse racing club to a retirement centre (complete with outdoor pool!).
The Gold Coast is 35 miles in length, so I opted to buy a bike quickly after arriving. I spent most weekends exploring the surrounding area, and seeking out a more comfortable bike seat! I learnt how to do Stand Up Paddle Boarding, albeit I spent a considerable portion of my time in the water, and not standing up at all. The Gold Coast is a prominent film and television location, with I'm a Celebrity Get Me Out of Here being filmed there, and it's also set to host the 2018 Commonwealth Games.
The diversity of the location was also reflected in the work I was involved in. As well as working with new industry sectors, I learnt about new technologies, different audit approaches and a new legislative regime.
It was nice to give something back after being provided with such a welcoming environment. Likewise, on return to Edinburgh, I could share the insights I had gained, and introduce some new ideas to the way we worked.
Was it hard adjusting back in Scotland after your time away in OZ?
I found the transition from the Gold Coast to Edinburgh a relatively smooth one. I had experienced a new culture, met some wonderful people, and now I had an opportunity to bring that home, and share it with my team at Johnston Carmichael. Although I can't say the switch from 40 degrees to snow was particularly pleasant!
Looking to develop your career with Johnston Carmichael? Come and work for us! Graduate roles are closing soon so take a look at our website to find out more.