Edinburgh's Entrepreneurial Ecosystem: Startup Summit 2017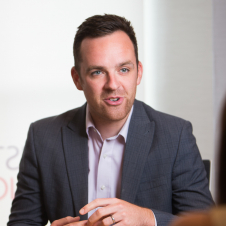 Andrew Holloway
Director, Entrepreneurial Taxes
The 2017 Startup Summit billed itself as 'a one day dive into all things start-up' and declared it would bring 'the global eco-system to Scotland's historic capital', and boy did it deliver on those promises.
The event, at the Assembly Rooms in Edinburgh, brought together over 1000 people, from seasoned entrepreneurs to those just setting out on their journey. The schedule was packed with stimulating content, not least Nicola Sturgeon introducing the event (and announcing further support for young and growing companies) and Sir Tom Hunter's interview of James Watt, Co-founder of BrewDog.
As a firm that acts for over 14,000 SMEs and works with many of Scotland's top entrepreneurs, partnering with the 2017 Startup Summit was an easy decision to make and overall the event would appear to have been a massive success.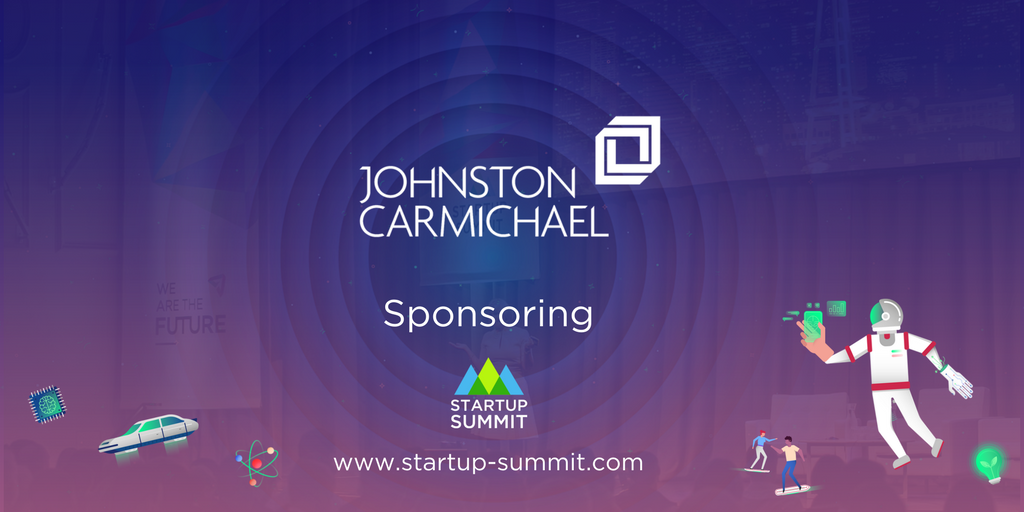 Start-up workshop: 'what tax investor want: tax breaks explained'
Our workshop, 'What tax investor want: tax breaks explained' was delivered by Andrew Holloway, Head of Entrepreneurial Taxes alongside Calum Forsyth, CEO of Seed Haus, Scotland's first dedicated pre-seed tech accelerator. As access to finance is one of the biggest challenges for both start-ups and scale ups, we discussed the various tax schemes that can help entrepreneurs secure investment.
It was great to see the room so full of people and the level of engagement and debate around the main topics – (S)EIS and Employee Incentivisation via share/option schemes – was thought provoking and enjoyable. Having a business that is SEIS/EIS friendly can be important from an investor perspective, and providing an attractive and tax-efficient share option incentivisation scheme can attract key talent which can allow your business to grow.
This was all framed within the context of getting your value proposition right, and more importantly keeping good, proper and complete financial records. Calum offered valuable insight as to why this was important when appraising investee companies.
Understanding the importance of SEIS and EIS
We discussed important points on the HMRC side including ensuring that your application is submitted alongside legal documents (Articles of Association/Investor Agreements) which are at an advanced stage – not necessarily final, but will all key provisions embedded, confirming with investors what they expect (SEIS, EIS, or both?) and making sure that the process is started at the right time, so as to make sure that the HMRC letter isn't holding up the whole process.
Real value in terms of a smooth fundraising process, working to time, and ensuring investors are kept well briefed in order to manage expectations can be driven by the company, and it is key that understanding and supportive advisors are engaged early on the process, working with the company, and with each other, to see everything through to completion.
If you missed our workshop and would like a copy of the slides or to chat more about these valuable tax reliefs, then please get in touch.
Edinburgh: exciting, effective and entrepreneurial
Our stand was manned by members of the JC entrepreneurial team who received a brief visit from Nicola Sturgeon and there were many familiar faces in the crowd; clients and contacts alike.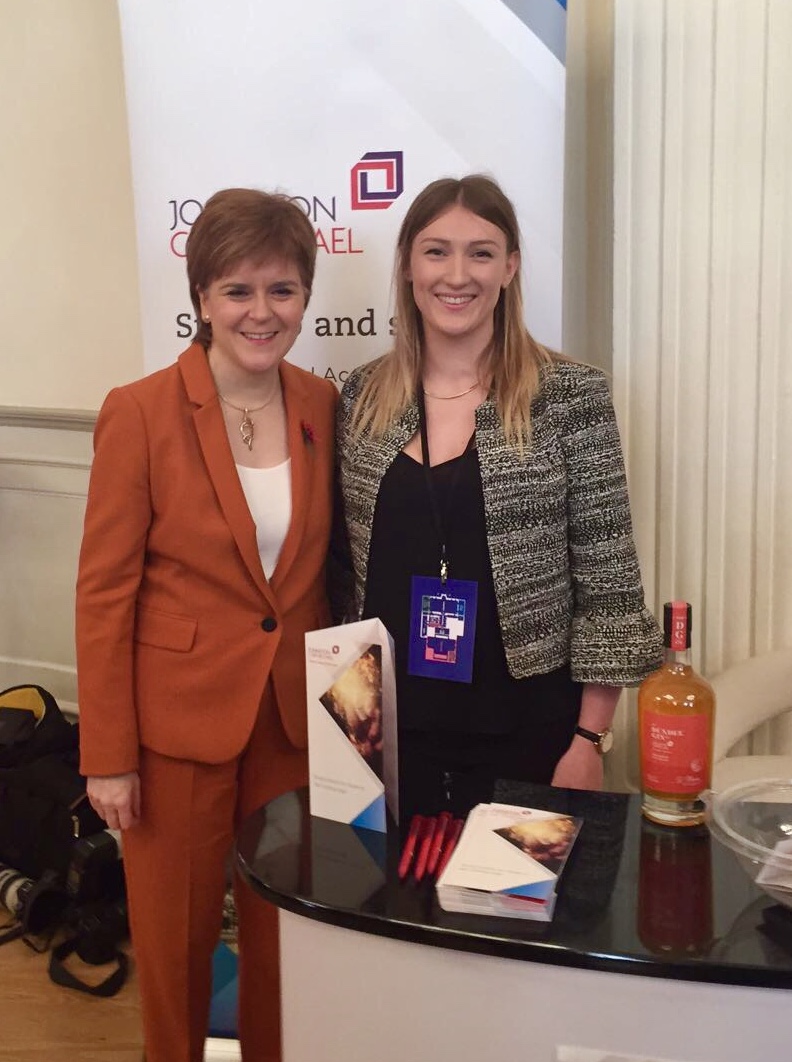 With so many entrepreneurial events now taking place in both the Edinburgh & Glasgow calendar (Johnston Carmichael also partner with Scottish EDGE, Entrepreneurial Scotland, EIE, and more), all credit to the Startup Summit team for ensuring that there was a genuine buzz in the Assembly Rooms.
Content and speakers aside, little touches like handing out cans of BrewDog's Punk IPA prior to the James Watts interview, and holding a post event after party within the vaults of a UNESCO World Heritage site, also made it great fun.
As we now look forward to the Scottish Edge finals on the 14th December, and with a huge range of events planned in Scotland in April/May 2018, it is safe to say that this space continues to be a fantastically rewarding place to work.