Spring Budget 2023: the energy sector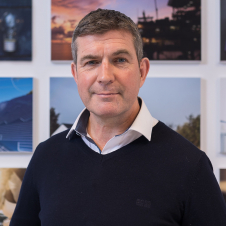 Mark Stewart
Edinburgh Office Head & Corporate Finance Partner
Mark Stewart, our Head of Energy, Infrastructure and Sustainability gives an overview of the key energy measures, announced in the Spring Budget 2023, which impact our clients the most.
Cost of Living
The Energy Price Guarantee ("EPG") which places a limit on the price households pay per unit of gas and electricity was due to increase from £2,500 per year to £3,000 per year from April 2023. The £2,500 cap per year will now remain in place until the end of June 2023. With CPI reaching 11.1% in October 2022, the EPG will continue to limit energy inflation for households.
The government is removing the premium paid by over 4 million households using prepayment meters, bringing their charges into line with comparable direct debit customers until April 2024 (premium will end on a permanent basis post April 2024). This will save customers who are disproportionately vulnerable on lower incomes and in fuel poverty (household which spends more than 10% of its income on fuel costs) an average of £45 per year.
Green Industries
The invasion of Ukraine has highlighted the need for energy security. With nuclear energy now being included in the green taxonomy (subject to consultation), the Government is launching Great British Nuclear ("GBN"). This is a staged competition for Small Modular Reactors. The Government plans to select the leading technologies and co-fund the technology in the UK, subject to viability.
The Government will provide up to £20 billion funding for early deployment of Carbon Capture, Storage and Utilisation ("CCUS"), to help meet the Government's climate commitments. This is expected to unlock private sector investment and job creation, particularly on the East Coast, North West of England and North Wales.
Green Finance
The Government issued its inaugural green gilt in September 2021, marking the launch of the UK Government's green financing programme. As of March 2023, the two green gilts currently in issue have been built up to £18.5 billion (2033) and £12.9 billion (2053). The Government plans to issue £10 billion of green gilts in 2023/24, subject to demand and market conditions. All green gilt proceeds are allocated against eligible green spend as defined in the UK Government's Green Financing Framework.
Other key annoucements
The Government has published a call for evidence on options to reform the VAT relief for the installation of energy saving materials in the UK. The call for evidence will consider the inclusion of additional technologies. The installation of energy saving technology by homeowners is currently at 0% VAT until 31 March 2027 (reverts back to 5% in April 2027). This includes solar panels, heat pumps, insulation, wood fuelled boilers, draught stripping, micro combined heat and power units and wind and water turbines.
Get in touch
Read the rest of our Spring Budget analysis on our Budget Hub, and for more information or to discuss any of the announcements, please don't hesitate to get in touch with me or your usual Johnston Carmichael contact.