Scottish Government's Head of Housing Markets keynote speaker at Johnston Carmichael event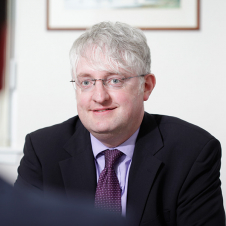 Scott Jeffrey
Audit Partner
This year we are delighted to welcome Stephen Pathirana, Head of Housing Markets for the Scottish Government, to our annual Construction & Property event in Inverness as our guest speaker.
The Scottish Government has issued their affordable housing supply programme, which targets the delivery of at least 50,000 affordable homes over the lifetime of this parliament. Stephen will discuss the approach of the Scottish Government to deliver their affordable housing programme by working together with housing partners, as well as highlighting grant and loan funding opportunities currently available.
In addition, a year on from the introduction of the Land and Buildings Transaction Tax, two of our locally based Tax & VAT experts, John Todd and Paul McGonigal, will discuss the key issues that have arisen including the impact of the additional dwelling supplement. Scott Newman from our JC Wealth team will also be providing a pensions update and discussing options available to those in the sector following changes to annual and lifetime allowances.
Our Construction & Property event will take place on 8 November at the Macdonald Drumossie Hotel, Inverness from 3:15pm. To book your place and to find out more please email Helen Apps at helen.apps@jcca.co.uk.
I look forward to seeing you there!