Preparing for a new rural support scheme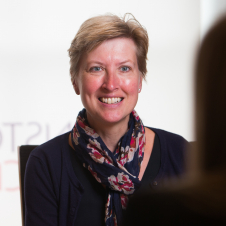 Jane Mitchell
Business Advisory Director & Rural Specialist
This article first appeared in Farm North East.
Rural businesses are facing ongoing uncertainty over what the changing rural support schemes will deliver and how this will affect their future income. While 2026 will be the start of the new scheme, the levels of support available will require changes to current business policy from 2025.
In preparation for a potential change to rural support, do you know whether your business is potentially one of those that will be affected? Do you know what proportion of your income is subsidy, and to what level can this subsidy fall for your business to remain profitable and still cover all your personal / financial commitments? Now is a good time to review this and what your options may be.
The Rural Affairs Secretary has made it clear that the future policy will support high quality food production in Scotland. Carbon emissions from food production will have to be cut, supporting the government's climate change policy, and at least half of all funding is expected to have 'enhanced conditionality'.
The actions which rural businesses require to take to qualify for funding under the new regime from 2025 are:
The maintenance of existing cross compliance requirements as a minimum on future support;
The introduction of new protections for Peatlands and Wetlands as a new condition on basic payments;
The foundations of a Whole Farm Plan, including soil testing, animal health and welfare declaration, carbon audits, biodiversity audits and supported business planning;
The introduction of new conditions to the Scottish Suckler Beef Support Scheme linked to calving intervals to encourage livestock keepers to reduce the emissions intensity of their cattle production systems.
These actions all point to a achieving a low carbon economy. This may have a significant impact on the traditional ways rural businesses operate; so it is important to consider diversification options for your land. Renewable energy projects offer profitable opportunities for diversification, whether businesses choose to invest in their own projects or to lease their land to a third party.
Depending on location, landscape and the amount of available land, schemes such as hydro, bioenergy, storage and solar are popular choices for rural businesses and present opportunities to create sustainable income opportunities without a significant visual impact on the land.
The wet climate and mountainous terrain of Scotland's west coast makes it ideal for hydro-electric schemes, and estates that already have water sources with good flow and good access points can use hydro technology to make the best use of these natural assets.
As Scotland's east coast tends to enjoy better levels of daylight, it can lend itself well to solar technology, where panels can easily be installed on farm buildings, particularly outbuildings and sheds.
Rural businesses with large forest areas are likely to opt for biomass schemes, where forest waste can be used to create biomass chips which are then burnt for fuel, making effective use of an otherwise low-value product. Dairy farming waste can also be used as an effective bioenergy feedstock.
Landowners should also consider affordability, return on investment and available sources of funding when choosing what to invest in prior to a feasibility study. Return on investment is highly dependent on the type of technology installed, as well as the investment incentives and available tariffs. Many landowners have found they can make a viable income from selling electricity generated on the estate back to the grid on a subsidy free basis or using it on an offset basis.
Preparing for change can be daunting. There is still funding available through the Preparing for Sustainable Farming (PSF) scheme until March 2025. Incentives are available to look at a business' carbon emissions and sequestration. These incentives will also identify recommendations that can lower these emissions and increase efficiencies. Funding can be put towards Carbon audits, soil sampling and analysis and animal health and welfare interventions.
It's important to ensure you are fully aware of all your options and the implications of these on your business and land. Our specialist Energy, Infrastructure & Sustainability team can support you with the best way to structure your finances when transitioning to net zero.
A large proportion of our business advisers also come from an agricultural background. As well as the technical expertise, they have the industry insight and first-hand experience of managing an agribusiness to help you make the right decisions. To find out more, get in touch with a member of our Rural or EIS teams.