Open banking – changes to banks feeds on Xero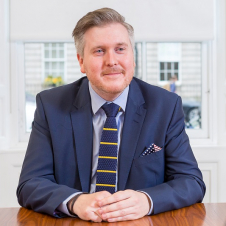 Richard Davison
Business Advisory Manager
New EU standards come into effect on 14 September which will change the way some banks connect to Xero. The new rules will ensure financial data is shared more securely, giving you better control over your data. The majority of bank feeds within in Xero accounts will be replaced by new direct bank feeds using Open Banking.
What does this mean for my Xero account?
From 14 September, existing Xero bank feeds with banks including RBS and Bank of Scotland as well as all UK and EU bank feeds set up using Yodlee (the free bank feed service) will no longer be available. If you are using one of these feeds, you will be need to change to a direct feed, when it's available, to ensure you bank transaction flow into Xero each day as usual.
What do I need to do?
Most banks will start to make their direct feeds available during August and September. Within your Xero dashboard, keep an eye on your notifications, there will be a notification about this which will take you through the short steps you need to complete to link to your new feed. Some banks won't have a direct feed ready by the time the new legislation is in place. If you don't have a direct feed to connect to you, you'll need to manually import transactions into Xero in the interim, or wait until a feed is available and backdate transactions.
A handy list of all banks and the expected date their direct feed is available is on the Xero website.
Here to help
If you have any questions about Xero and the upcoming Open Banking changes our Digital Solutions team is on hand to help.