Market Commentary Update - January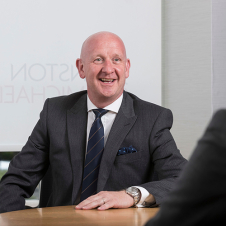 Craig Hendry
Managing Director & Chartered Financial Planner
With the recent volatility in the stock market, and some sensationalist headlines from some corners of the media, we have taken this opportunity to provide you with a brief market update.
Global equity markets have surprised many observers with the recent sell off in the wake of the US looking to increase interest rates as inflation is picking up. We have seen similar patterns before when markets over-react to economic news/data. Usually markets recover in time.
Most of our clients are invested in our Strategy portfolios which are invested in multi-asset funds. One of the rationale for using these funds is to provide diversification across asset classes so when there is a sell-off, we aim to reduce the impact on your portfolio.
We will continue to keep a close eye on our multi-asset portfolios, and markets in general.
If you have any queries about this, please contact a member of our Wealth Team by email on enquiries@jcwealth.co.uk or your usual local office Financial Planner.
Nothing in this communication constitutes advice to undertake a transaction and professional advice should be taken before investing. Any observations are purely commentary on markets. This material is not investment research and the content should not be treated as an offer or invitation to buy or sell securities. Past performance is not a reliable indicator of future results and is no guarantee. The value of investments may fall as well as rise. Changes in exchange rates between currencies can cause investments or income to go up or down.