Market Commentary January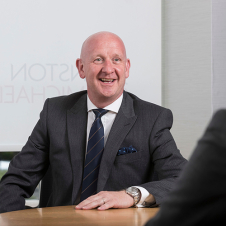 Craig Hendry
Managing Director & Chartered Financial Planner
2017 started where 2016 finished off as the FTSE 100 broke its own record highs on more than one occasion in January. The Dow Jones in America broke the 20,000 mark for the first time in its history.
GDP grew 0.6% in the last quarter of the year, bring 2016's growth to 2.1% - marginally ahead of expectations.
More signs of the impact of Brexit have come to the fore as inflation climbed to 1.6%. We have seen a number of household goods providers announcing price increases, given that many of the raw materials for the goods they produce are bought and sold in dollars.
Theresa May has announced her strategy for Brexit, albeit the statement added little to what we already knew. However, we do know that Parliament will have to vote before Article 50 is triggered.
Donald Trump was inaugurated as the 45th President of the US on 20 January. His first actions were to repeal 'Obama Care' and to withdraw the US from the Trans-Pacific Partnership. He has also reiterated that he will build a wall along the Mexican border.
| | 31 January 2017 | 1 month | 6 months | 12 months |
| --- | --- | --- | --- | --- |
| FTSE 100 | 7,099.15 | -0.61% | 5.57% | 16.69% |
| GBP/USD | 1.26 | 1.99% | -5.21% | -11.27% |
| GBP/EUR | 1.17 | -0.27% | -1.90% | -10.95% |
| Brent Crude (US$) | 55.70 | -1.97% | 31.18% | 60.33% |
| Gold (US$ per oz) | 1,210.72 | 5.51% | -10.40% | 8.27% |
Sources
If you would like to discuss anything contained in this article, please contact a member of our Wealth Team by email on enquiries@jcwealth.co.uk or your usual local office Financial Planner.
Nothing in this communication constitutes advice to undertake a transaction and professional advice should be taken before investing. Any observations are purely commentary on markets. This material is not investment research and the content should not be treated as an offer or invitation to buy or sell securities. Past performance is not a reliable indicator of future results and is no guarantee. The value of investments may fall as well as rise. Changes in exchange rates between currencies can cause investments or income to go up or down.
Disclaimer: While all possible care is taken in the completion of this blog, no responsibility for loss occasioned by any person acting or refraining from action as a result of the information contained herein can be accepted by this firm.