Market Commentary December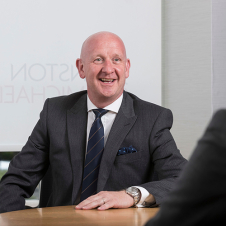 Craig Hendry
Managing Director & Chartered Financial Planner
The "Santa rally" saw the FTSE 100 rise 5.3% in December, finishing the month at an all-time high of 7,142.83. However, the gain in the FTSE 100 is more likely to be attributable to the strong performance of oil, which is up 12.6% in the month. The rise in the price of oil follows OPECs decision to cut production by 1.2m barrels of oil per day at the end of November.
In America, continued economic growth saw the Federal Reserve raise interest rates by 0.25% to 0.75%. Should the economy keep on its current growth trajectory it is likely that there will be further rises in 2017.
The European Central Bank also announced that it will continue its Asset Purchase Programme (APP) at €80bn per month until March 2017. It will then reduce the APP to €60bn per month until December 2017 and it may be extended further if required. This is an extension of the existing programme which was scheduled to end in March 2017. Many observers have suggested this is the start of tapering of QE in Europe.
FTSE 100 – 7,142.83
GBP/USD – 1.2338
GBP/Euro – 1.1689
Brent Crude – $56.82
Gold – $1,147.50 (per oz)
As at 30 December 2016
Sources:
If you would like to discuss anything contained in this article, please contact a member of our Wealth Team by email on enquiries@jcwealth.co.uk or your usual local office Financial Planner.
Nothing in this communication constitutes advice to undertake a transaction and professional advice should be taken before investing. Any observations are purely commentary on markets. This material is not investment research and the content should not be treated as an offer or invitation to buy or sell securities. Past performance is not a reliable indicator of future results and is no guarantee. The value of investments may fall as well as rise. Changes in exchange rates between currencies can cause investments or income to go up or down.
Disclaimer: While all possible care is taken in the completion of this blog, no responsibility for loss occasioned by any person acting or refraining from action as a result of the information contained herein can be accepted by this firm.