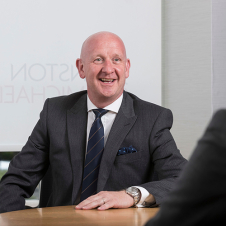 Craig Hendry
Managing Director & Chartered Financial Planner
Politics continued to dominate headlines through April. Theresa May, somewhat surprisingly, has called a General Election for 8 June in the UK. The news sent Sterling towards the 1.30 mark against the Dollar, the highest level in the year to date. The increase in Sterling led the FTSE into negative territory for April, given that c.75% of FTSE 100 earnings are dollar based. Retail sales fell month on month as the effect of increasing inflation starts to come to fruition.
In France, the two Presidential candidates have been selected namely Centralist Emmanuel Macron and the far-right's Marie Le Pen. The French public will return to the polls on 7 May to select their next President. At this stage, Macron would appear to have a strong lead although we all know how wrong polls can be!
Amid the geopolitical situations, Gold had a good month with the price rising 1.53% as investors look for safe haven assets.
| | 28 April 2017 | 1 month | 6 months | 12 months |
| --- | --- | --- | --- | --- |
| FTSE 100 | 7,203.94 | -1.62% | 3.59% | 13.94% |
| GBP/USD | 1.2937 | 3.22% | 6.05% | -11.57% |
| GBP/EUR | 1.1874 | 1.34% | 6.65% | -7.10% |
| Brent Crude (US$) | 51.73 | -2.08% | 7.10% | 7.48% |
| Gold (US$ per oz) | 1,268.28 | 1.53% | -0.70% | -1.95% |
Sources