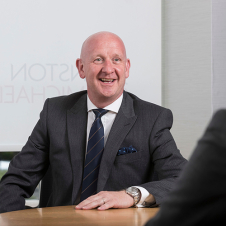 Craig Hendry
Managing Director & Chartered Financial Planner
Welcome to 2017.
As you are aware "Brexit" dominated the news in 2016 and will surely be a key theme for markets in to 2017 but it will not be the only politically driven factor affecting markets in the new year.
During 2017 we will see a spate of elections in the Eurozone with the Netherlands first up to the polls in March. They will be followed by the French who are expected to head to the polls in late May/early June. At this stage, the last confirmed elections will be in Germany. All of these nations are expecting the rise of the populist parties following on from Mr Trump's success in the American Presidential Elections. Time will tell if these predictions are correct.
There is also an increasing likelihood that the Italians will head to the polls at some stage during 2017 following Matteo Renzi's defeat in the Italian Constitutional Referendum on 4 December, all of which will likely add volatility within the Eurozone sector.
Following OPEC's cut to oil production it is anticipated that the oil price will continue to improve through 2017. This may be further bolstered if there are more cuts to the global oil output.This will be received positively by our clients involved in the Oil and Gas sector.
In the UK, there should be a clear plan of action laid out for the Brexit strategy by the end of March 2017. Aside from the busy political calendar, inflation is expected to rise and Sterling is expect to remain weak. The inflationary pressure may force the Bank of England to consider a rate rise at some point during 2017 or some commentators are predicting that they will "look through" inflationary pressures. The expected increase in inflation will certainly create some debate and some difficult decisions will need to be made.
Over in the USA, Donald Trump will be inaugurated as the 45th President on 20 January 2017. Assuming that all goes to plan then we expect the American economy to continue on its current growth trajectory. On this basis, it is likely that interest rates will increase in the US two or three times in 2017, we watch this space closely.
All in all 2017 could be another tumultuous year.
If you have any queries regarding the above then please get in touch with your usual Johnston Carmichael Wealth advisor.