Is it time to outsource your payroll? Here's five key benefits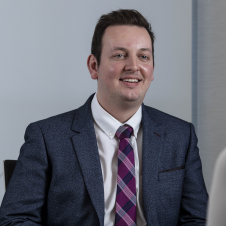 Michael McAllister
Partner & Head of Payroll Services
Your people are at the heart of your business and ensuring your employees are paid on time and correctly every month is an important, although sometimes complex, responsibility.
Payroll is of course an essential element to keep your business running smoothly, but for some businesses it can become a very time consuming and resource-heavy task, which is why many decide to make the switch to outsourcing payroll.
It may seem like another business expense, but if it means you have more time to plan and grow your company, it's an investment worth making.
In this short blog, I've shared five key benefits to outsourcing your payroll:
1. The time saving benefit
Managing payroll in-house can be time consuming and complex. Accuracy is of course incredibly important and it relies on sound processes for logging areas such as overtime, taxes, and employee classification. The more your workforce grows, the more time consuming the task becomes.
2. Freeing up resource
One of the biggest time challenges businesses find is keeping up to date with the latest tax procedures and legislation to ensure compliance. Outsourcing, to a dedicated Payroll Team, removes the pressure of keeping up to date with professional training and understanding complex legislation.
3. Payroll expertise and insight
Certain types of employment can be complex which can make for complicated payroll structures. Outsourcing your payroll means you're not only freeing up the time of your team, but you're tapping into the wealth of expertise from a team of payroll professionals who most likely have come across these complex situations before and know how best to proceed.
4. A focus on technology and process improvement
Many Payroll Teams, like the team at JC, will constantly be reviewing and improving their processes. Part of this involves changing the way we all do things and utilising the technology available on the market. We work with a variety of cloud based platforms to streamline the payroll process including onboarding, termination, expense management and time & attendance packages. This allows us to communicate effectively with our clients, minimise data duplication and work in a more efficient manner.
5. Speed
And finally, speed. Outsourcing your payroll to a professional payroll team to manage means your payroll needs can be turned around far quicker and you have a team on hand to answer questions that you or your employees may have, at any time.
We're here to help
If you feel now could be the right time for you to outsource your payroll or if you'd simply like to simply chat through your situation and how you're looking to improve, please do not hesitate to get in touch with me, Michael McAllister at: Michael.McAllister@jcca.co.uk for an initial chat.