International Women's Day 2023: Spotlight on Gillian Alexander, Kiltwalk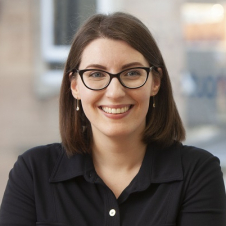 Charlotte Duncan
Communications Manager
International Women's Day (IWD) is about celebrating women's achievements and taking action to create a better, more inclusive world.
This IWD, we're celebrating Gillian Alexander, Corporate & Sponsorship Manager at the Kiltwalk – an organisation whose mission is likewise about taking action to create a better world. Kiltwalk is one of Scotland's largest mass participation events, encouraging people to lace up their boots and take on a challenge to raise funds for causes close to their hearts. Gillian plays a key role in helping Kiltwalk help charities in need – we caught up with her to find out more about the work she does and what IWD means to her.
How long have you worked with the Kiltwalk and how did you get involved?
I joined the Kiltwalk team in 2017 just as the events were really starting to take off. In 2015, philanthropist Sir Tom Hunter and The Hunter Foundation stepped in and walker numbers rocketed. At this time, Kiltwalk was classed as the 14th largest mass participation fundraising event in the Top 25 Massive Events report – today, Kiltwalk is in the top five!!!
What does your role involve?
I work within the Marketing Team as Corporate & Sponsorship Manager. I am responsible for looking after all our sponsors and corporate partnerships which I absolutely love. We have amazing sponsors including Johnston Carmichael who are as passionate about Kiltwalk as we are. Due to the nature of our events our sponsors really get involved and are always looking for new ways in which they can add to the event day experience so it's never dull!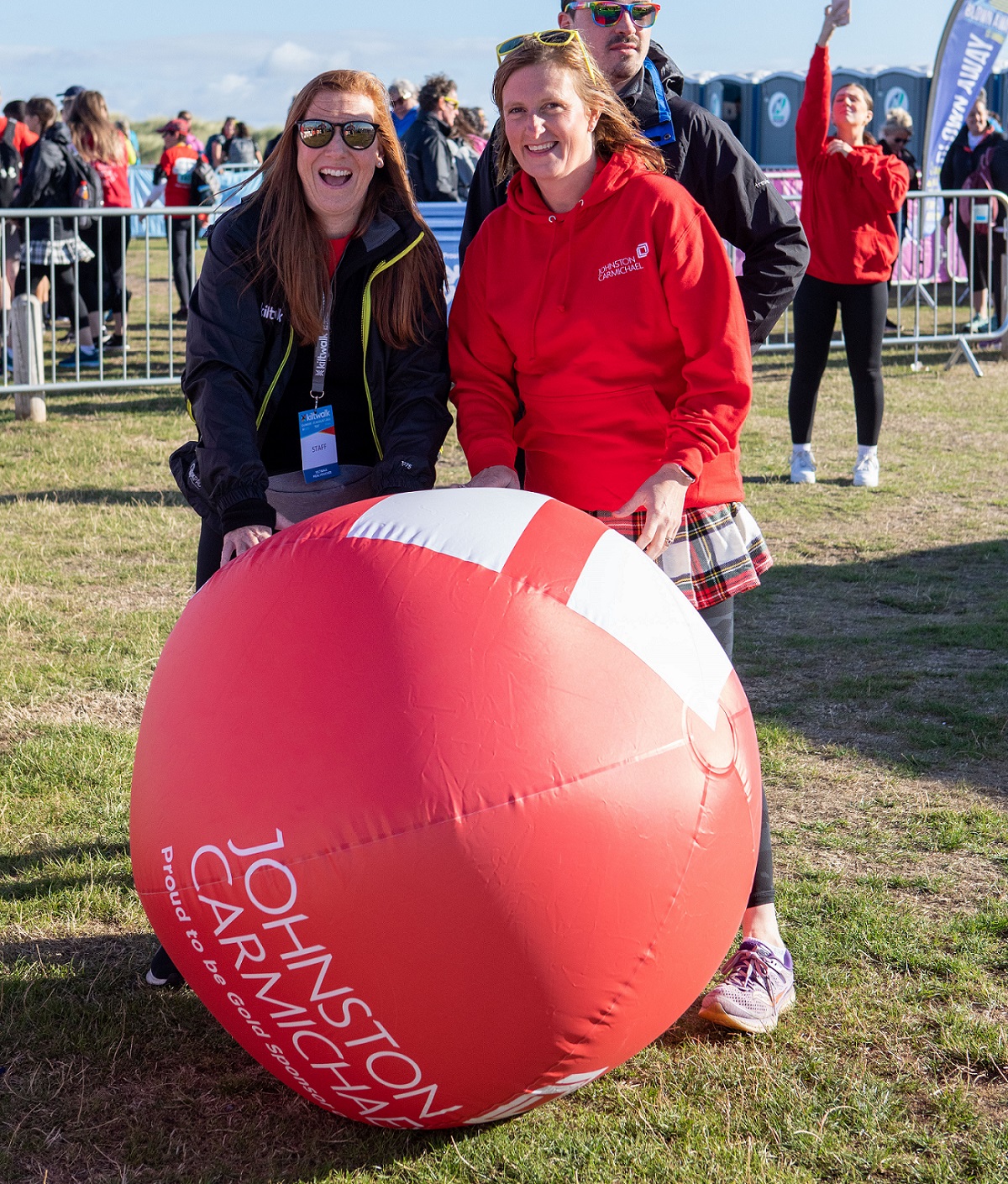 Gillian Alexander (pictured left) with Jenn Stewart, Head of Johnston Carmichael's Dundee office
What's your favourite thing about working for Kiltwalk?
We are a small team at Kiltwalk but really agile and everyone has a can-do attitude. We all like to get 'stuck in' especially on our event days. I've done everything from helping at the start lines getting all our walkers on their way, looking after our sponsors' activations, social media, to jumping on the mic! You have to be able to step out of your comfort zone and wear lots of different 'hats' which I really enjoy. We say at Kiltwalk that 'no one walks alone' and that's the truth – it's special, a family in a way, and the collective feeling of making a difference is incredible. If we could bottle it, we would!
Why are partnerships like JC's Gold Sponsorship of the Kiltwalk so important?
Kiltwalk just wouldn't be possible without our sponsors! We are all about providing the lowest cost platform for Charities to be able to raise funds. With the cost of living crisis at the moment, people have limited funds to be able to donate to their chosen charity and the third sector are feeling the pinch as a result. Kiltwalk has tried to remove as many barriers as possible, making it easier than ever for people to take part and for charities to rally their troops – getting them outside, going for a walk, feeling good, make a difference and raising a few pounds. None of this would happen if we didn't have our incredible sponsors, who not only help with the costs of our events, but bring the magic too - and when I say magic, I mean it quite literally…. Johnston Carmichael's Magic Mirror at the Kiltwalk Village has been much loved by our walkers in previous years!
What does International Women's Day mean to you?
Every now and then it's important to take stock of achievements made and so International Women's Day is a moment of reflection for me. Any day of the year makes for a perfect opportunity to support and celebrate the women in your life, but joining together on 8 March is a special moment.
Finally, before this year's events kick off – what's your top tip for walkers?!
We can't wait to see all our Kiltwalkers across Scotland this year and my best bit of advice would be to just enjoy it! It's not a race, it's an experience where you will meet so many people and hear so many inspiring stories along the way - so just soak it all up, remember you're doing something positive, making a real difference – and that is pretty awesome.
Find out more about the Kiltwalk and this year's events here.