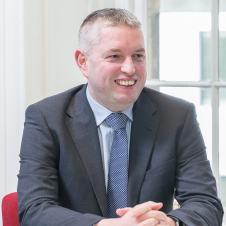 James MacAulay
Technical Manager
A report by Royal London (available here) suggested that the average person would need a pension pot, or savings, of £260,000 at retirement to allow them to maintain their standard of living.
This figure rises to £445,000 if you do not own your own home.
This report is based on the average UK salary, of £26,718[1], and the rule of thumb that you need 2/3rds of your salary to maintain your standard of living in retirement.
While this is an invaluable starting point, there is no such thing as the average person, we are all unique with our own needs, wants, goals and objectives.
At Johnston Carmichael Wealth we believe every client is different and we build the plans we create for you around your goals and objectives
We believe that planning is the key to achieving your goals and will build you a robust, reviewable plan that adapts as you move through life and allows you to live the life you want on your terms.
How can we help?
To find out more about how we work, click this link.
We can help to build a financial plan that suits your needs and attitude to risks helping you live life on your terms. To discuss this further please contact me or your local Johnston Carmichael Wealth financial planner who will be happy to meet with you and explore your goals and options.
Disclaimer: While all possible care is taken in the completion of this blog, no responsibility for loss occasioned by any person acting or refraining from action as a result of the information contained in this blog. Nothing in this blog constitutes advice to undertake a transaction and professional advice. Johnston Carmichael Wealth Limited is authorised and regulated by the Financial Conduct Authority.