Coronavirus - Business Protection : Key Person Income Protection and Shareholder Protection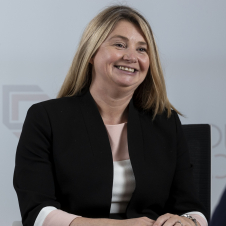 Elaine Finlay
Chartered Financial Planner
No one wants to think about what might happen to their business if a skilled employee can't work because of an injury or illness. However, in the current situation, most businesses are now finding themselves in this position.
Businesses are now having to assess any impact this could have, and may in some circumstances, where they have planned appropriately, have to claim on existing policies they have in place.
However, for those businesses where there is no protection in place, there are a few options that they could consider.
Every day as shareholders and directors, you take steps to protect and grow your businesses – from employing and retaining the best staff, through to listening to your customers' needs and insuring your business assets.
But what about you?
What might happen to the business if a shareholder/director dies or suffers a critical illness?
Would the company be able to continue trading?
What would be the cost of replacing a key person?
Would the surviving spouse or beneficiaries want to become involved?
Would they want to sell to a third party?
What would the remaining shareholders want?
Having adequate business protection in place could help resolve these issues.
The payout from a business protection plan could enable your company to continue trading, replace key people or protect corporate debt. Alternatively, it could be used to buy out a shareholder following a critical illness, or their family, on death.
If you would like to review your existing protection or explore your requirements and options going forward, please contact your financial planner who would be more than happy to discuss your requirements or concerns with you.
Please note: This communication should not be read as a financial advice. While all possible care is taken in the completion of this blog, no responsibility for loss occasioned by any person acting or refraining from action as a result of the information contained herein can be accepted by this firm.