Contracts for Difference - Uncertainty over support for future Scottish onshore and wind projects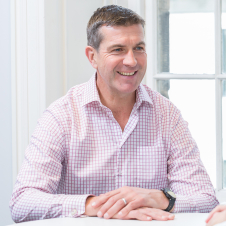 Mark Stewart
Corporate Finance Partner
The UK Government recently announced plans to allocate £290 million in annual guaranteed funding to eligible renewable electricity projects through the second phase of the contracts for difference ("CfD") funding reform programme.
The purpose of CfD is to incentivise investments in new low-carbon electricity generation in the UK by providing stability and predictability to future revenue streams.
With £730m allocated to the CfD scheme over the period between 2021 and 2026, CfDs replace the previous direct subsidy regime for renewable electricity generation, and provide guaranteed payments to operators of approved renewable generation technology. Payments are calculated with reference to a technology-dependent 'strike price' and a market reference price, which enables the system operator to claw back money when market prices are high. The contracts usually provide support over a 15-year period.
The application process for the second CfD allocation round will open in April 2017, and will be open to competitive bids from "less established" technologies which include:
Offshore wind
Advanced conversion technologies
Large anaerobic digestion projects
Dedicated biomass with combined heat and power
Wave, tidal stream and geothermal projects.
These projects should be ready to begin generating electricity from 2021/22 or 2022/23.
Details of the second allocation round were published as the Government confirmed its intention to phase out unabated coal generation by 2025 by way of imposing gradual emission limits on coal stations. The government is also consulting on whether onshore wind generation on remote Scottish islands should be entitled to bid for CfDs as part of this allocation round, or should be supported in other ways, despite calls for more immediate certainty from the Scottish renewables industry.
The decision to focus on the so-called 'less established' technologies has generated dismay and anger within Scottish Renewables and the Scottish Government given that onshore wind and solar will, according to their own research, "be the cheapest forms of electricity generation in the UK by the middle of the next decade"
The lack of clear support for island renewables means the industry has been presented with a consultation document which casts more doubt on the viability of island renewables, creating more uncertainty for remote and fragile local economies. With over 800MW of renewable energy projects consented on the islands, investors were awaiting confirmation of a CfD to enable the final investment decision to be made. However, the UK Government's plans to unlock the investment potential of Scotland's islands remains to be seen, leaving developers and local communities in an uncertain situation.
Useful Links
Get in touch
If you need advice or information on the Contracts for Difference programme, please contact Mark Stewart.