Christmas stars: a spotlight on Pickering's Gin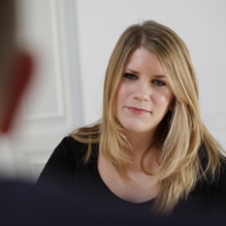 In a series of festive blogs, we'll be shining a spotlight on a few clients who have made remarkable business achievements in 2017. First up is Edinburgh's Pickering's Gin.
Gin filled baubles that hang from a Christmas tree; such festive liquid adornments may sound like something found on an over 18s version of the Willy Wonka factory tour, but instead are real life products created by Pickering's Gin.
Last year the batch of 30,000 baubles sold out in 82 seconds flat and made headlines all over the world. From Fashion bibles to American chefs, these colourful gin filled baubles were named as the Christmas gift of 2016.
The idea for the baubles started off in 2014 as a bit of fun for our local Christmas fair. We didn't anticipate the demand of last year and the global media coverage they received.
Matt Gammell
Co-founder of Pickering's Gin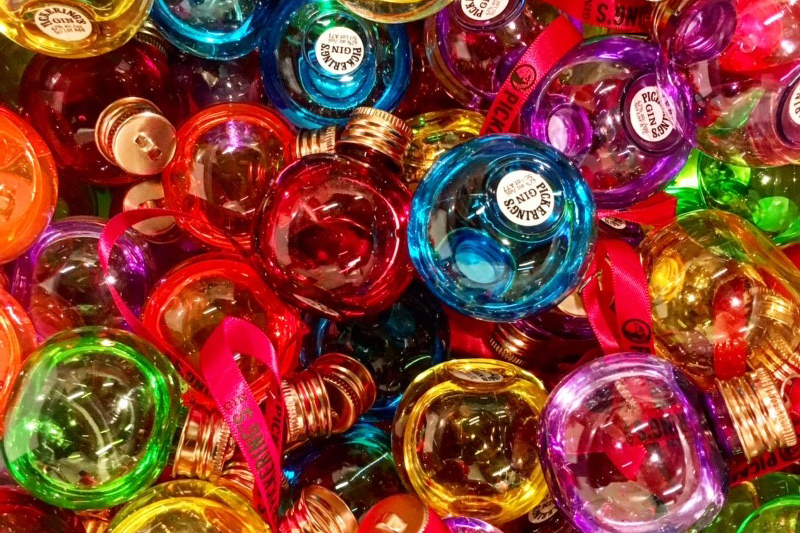 And what an impact they've had on the business; to meet consumer demand, Matt Gammell and Marcus Pickering, the founders of Pickering's Gin, upgraded everything at Summerhall Distillery (fun fact: the distillery is based in the old animal kennels of the former Edinburgh vet school). The duo purchased new kit, built a new production line, hired 19 'elves' to work around the clock filling 20,000 baubles a day, all in preparation for Christmas 2017.
Quite an achievement for a business that is less than three year's old.
'The idea for the baubles started off in 2014 as a bit of fun for our local Christmas fair' recalls co-founder Matt Gammell. 'They weren't part of our original business plan; we knew there were people who would see the appeal as a gift and as something a bit different, but we didn't anticipate the demand of last year and the global media coverage they received. Of course our initial reaction was 'wow' but there was also the feeling of an opportunity missed. We had to work very hard to manage people's disappointment and assure them that we'd have enough this year'.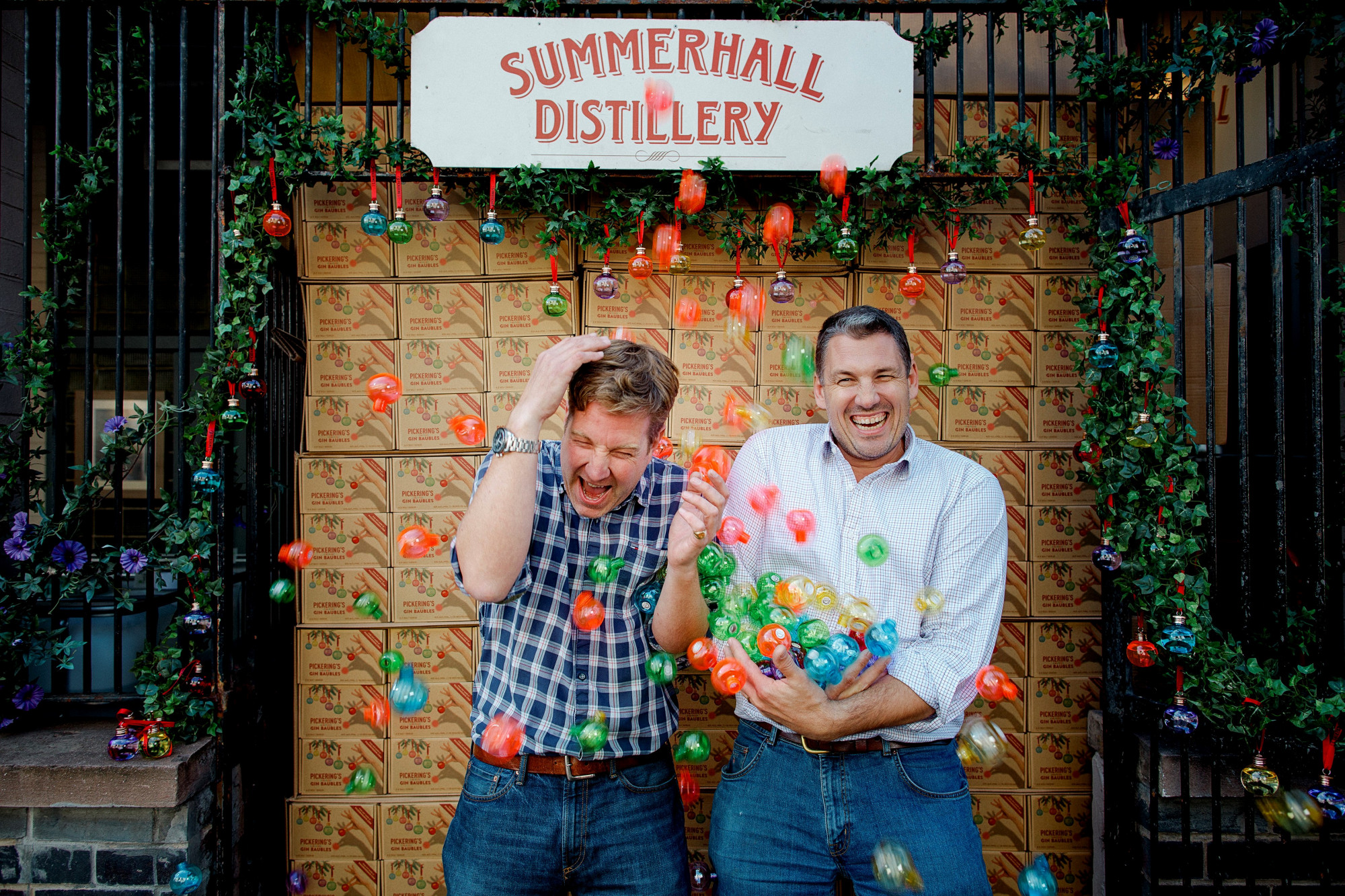 Bumper target and investment
A target of creating a bumper crop of one million baubles was set and production began at the start of the year. Of course upgrading the distillery facilities and workforces required quick efficient investment, so the team chose an alternative finance option in the form of LendingCrowd.
'We're a three year old growing business' says Matt. 'We don't have a lot of security and our primary goal was to reinvest our profits in these early years. So we've had very little to secure and borrow against, and I found our bank pretty difficult to deal with.
LendingCrowd still had to do the same diligence process but were able to give a more supportive view on the performance of the company. They're people who are more akin to taking a slightly higher risk then a high street bank, and they gave us the opportunity to secure the funding required'.
In March 2017 LendingCrowd successfully completed a debt financing round for Pickering's Gin, raising £350,000 on their lending platform. However whilst the gin filled baubles have caused much festive merriment, Pickering's Gin continue to produce three distinct bottlings as well as the occasional special edition which have all had an impact on business growth:
'Even though there's still a bit to go for 2017, we're honing in on four times last year's turnover which gives some indication of the baubles' success. However a good percentage of that growth is still down to our core products. But the baubles have certainly helped with numerical figures and as a tangible marketing asset that has bought more people to our brand.'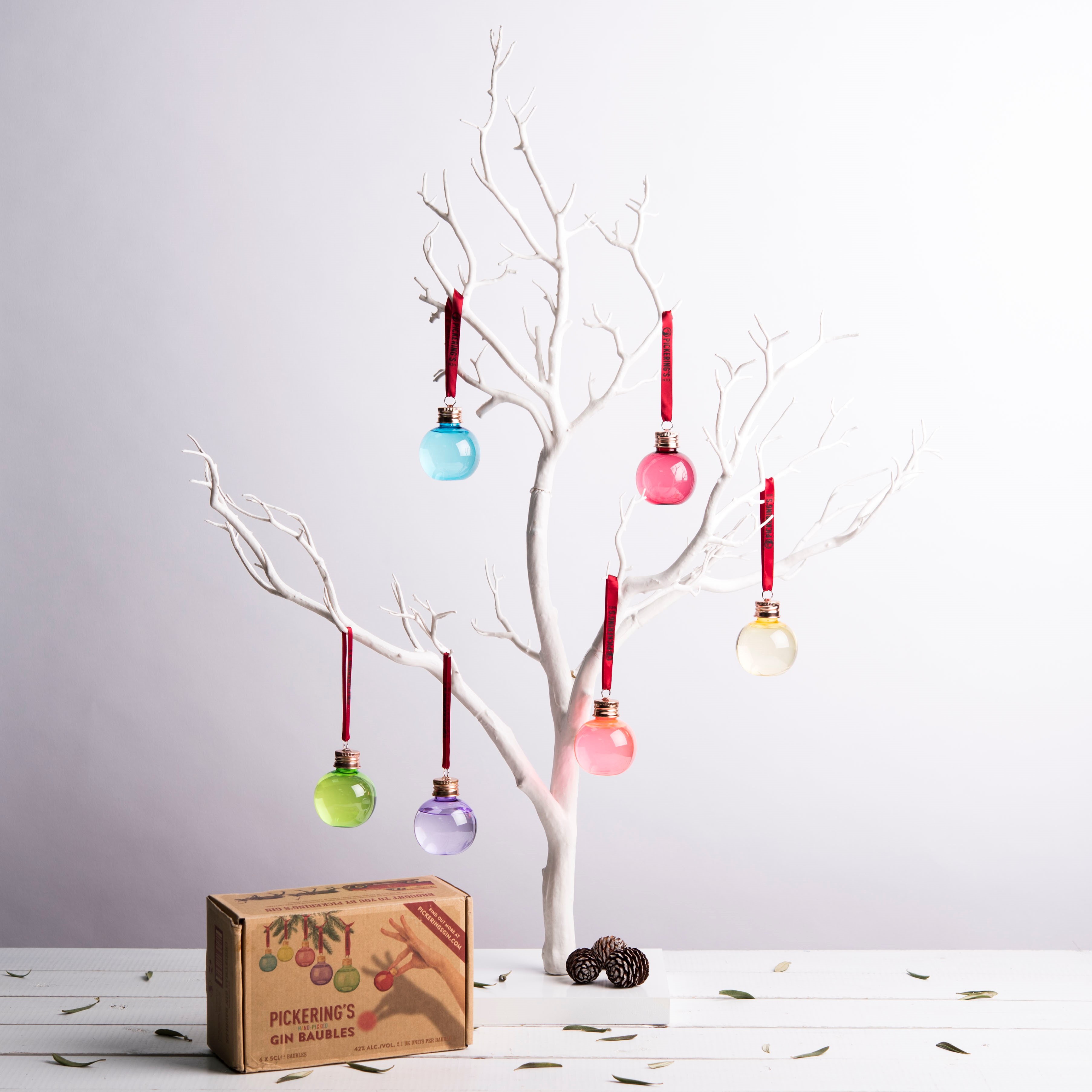 Working with the Johnston Carmichael team
From the days when gin filled baubles were but a fun conception, Matt and Marcus have worked with the food & drink team at Johnston Carmichael; outsourcing financial matters which allows them to focus on growing their business.
Matt recalls 'The support we've had from Johnston Carmichael has been invaluable; whether running our payroll, providing specialist regulatory advice or doing core tax work, the JC team just make things happen so Marcus and I can concentrate on running the business.
It was a calculated decision to move to Johnston Carmichael due to our awareness of the firm's expertise in food and drink. But we also knew that JC was big enough to cover the needs of our company as we grew, but wasn't a massive corporate that we would be lost in. Marcus and I still very much think that, so we've made the right decision'.
The bauble casing is patented in order to give customers a one off product that is truly unique. As well as being on sale across the UK, they've been exported to Denmark and Australia to spread the ginny bauble shaped merriment far and wide.
So what does 2018 hold?
It's been an exceptionally busy year for Pickering's Gin who are also the official gin of The Royal Edinburgh Military Tattoo so a well-deserved rest surely awaits the entire team at Summerhall Distillery? But first, some reflections from Matt on 2017;
'We set out huge growth targets and have met them all so I'm very very pleased. We continue to push ourselves to try and stay ahead of the curve and to be different in a busy market sector. Looking to next year, we're targeting continued growth, especially in export markets such as America and China.'
Capturing the imagination of gin lovers all over the world; is this the best part of the job for the founders of Pickering's Gin?
'I love that we're making a product that even though is a luxury, is something that people choose to buy because they love the product, they love the brand so want to engage. That sense of enthusiasm towards Pickering's Gin is massively rewarding for the whole team as everyone at the distillery has worked really hard to help the business grow'.
The gin filled baubles are packed and ready for delivery; visit the Pickering's Gin website to get yours now
You can find out more about the Food & Drink team at Johnston Carmichael on our dedicated Food & Drink page.