Autumn Statement 2022: the energy sector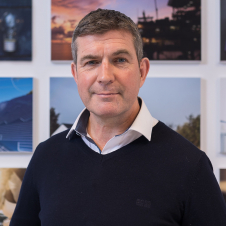 Mark Stewart
Edinburgh Office Head & Corporate Finance Partner
Mark Stewart, our Head of Energy, Infrastructure and Sustainability gives an overview of the key energy measures, announced in the Autumn Statement 2022, which impact our clients the most.
The Government is introducing a temporary 45% tax (the Electricity Generator Levy). This will be levied on extraordinary returns from low-carbon UK electricity generation which includes wind, solar PV and nuclear generators. A generator will be caught by this legislation if they satisfy the following criteria:
Generate extraordinary returns (defined as aggregate revenue that generators make in a period from in-scope generation at an average output price above £75/MWh);
In-scope generation output exceeds 100GWh across a period; and
Extraordinary returns exceed £10 million.
The tax will apply to extraordinary returns arising from 1 January 2023 and will be legislated for in Spring Finance Bill 2023.
This is targeting generators who have benefited from the rising wholesale cost of natural gas while their costs have remained largely stable and is likely to impact large utilities given the generation and profits thresholds.
The move to restrict profits on electricity generators represents a departure from the former prime minister Liz Truss's plan to cap the revenues of renewable and nuclear power producers from next year, in line with the EU's "revenue cap".
Get in touch
Read the rest of our Autumn Statement analysis on our Budget Hub, and for more information or to discuss any of the announcements, please don't hesitate to get in touch with me.