A reflection on the outcome of the General Election and how this impacts the markets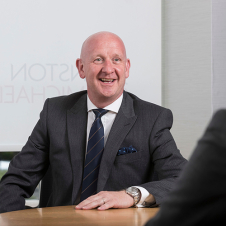 Craig Hendry
Managing Director & Chartered Financial Planner
A couple of weeks on from the General Election announcement, now seems like a good time to reflect on the outcome of the result.
The strong showing by the Conservative Government suggests that political stability has improved albeit there are still uncertainties lingering around, notably the terms of the UK's withdrawal from the EU and the effect on the Union.
The pound has strengthened from around $1.20 back in March to around $1.30 as I write, albeit still not at the pre-Brexit vote level of over $1.40 in June 2016. In the last week this has helped UK domestic stocks to recover some of the lost ground they have had against global stocks since the Brexit vote.
Looking forward to 2020 and beyond we continue to believe that investors should look to invest on a global basis to diversify and reduce risk, and for those not comfortable being invested entirely in equities a multi asset approach can help to diversify your portfolio further and reduce the inevitable volatility that comes with investing.
As ever if you have any concerns about your personal affairs, I would encourage you to speak to your local financial planner or a member of the JC Wealth team.
Disclaimer: While all possible care is taken in the completion of this blog, no responsibility for loss occasioned by any person acting or refraining from action as a result of the information contained herein can be accepted by this firm.