A balanced lifestyle – how I juggle work, studies and personal life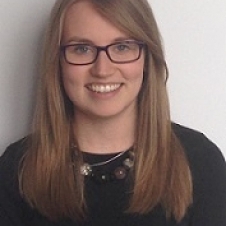 Bethany Low
Audit Assistant
Bethany Low, Audit Assistant from our Aberdeen office started her journey as a student at Robert Gordon University. She worked with Johnston Carmichael for her placement year and then came back to work for us after her studies. Bethany tells us how she balances work and personal life in this blog.
Tell us about a typical day in the office for you
For me every day is different. Thanks to my placement year, I've had experience across a number of different departments which has given me versatility.
Some mornings I could be out at a client's office auditing, others I could be in the office preparing accounts and right now I am on secondment to the corporate tax department preparing computations. No day is the same which means work is not boring and you are always learning. No matter what department you are in, or what job you are working on, everybody in the office is willing to help you where needed.
Is it hard to balance your studies and personal life? Any top tips for coping with the busy lifestyle?
Johnston Carmichael operate a Flexi-time policy which is a really good initiative. The firm understands that you have commitments out with work which allows the flexible schedule to be effective.
When you have to balance work, studies and a personal life, it does sound like a lot to juggle but if you are prepared then it isn't as bad as it sounds. The firm want you to do well, especially in your studies, so they make sure that you have the appropriate time you need. Flexi is there for your benefit and this allows you to adjust work around what is important to you. I can finish earlier one day in order to attend a hobby, so long as I make up that time elsewhere. It is a really useful tool. Also if you have a commitment in another city, Johnston Carmichael are open to letting you work from another of their 11 offices in order to fit your work around your life. It is a really useful perk!
Where do you see yourself in 5 years?
My goal is to continue with the firm to complete my ICAS CA studies and be studying for CTA qualifications.
For me, work at Johnston Carmichael is not just a job, it's a support system and mechanism that works as one team to help you achieve your goals and it's a pleasure to work for such a supportive firm.
Like what you read? Applications for our graduate and internship roles are live, so visit our website to find out more and apply!