Rishi Sunak announced at the vital COP26 climate conference in Glasgow in November 2021 that the UK would lead the world in becoming the "first-ever net zero aligned global financial centre". The Chancellor went further and said financial institutions and UK-listed companies will be forced to publish plans on how they decarbonise and transition and revealed firms controlling 40 per cent of global assets will align themselves to the Paris Agreement's 1.5°C limit for global warming. These developments confirmed the view that Mr Sunak was holding back key green announcements from his Autumn Budget for centre stage at this summit.
There had been much speculation last week over whether the Autumn Budget would deliver the cash needed for the UK's future low-carbon economy, but his 'red book' gave much less mention to the transition than expected.
Green fiscal announcements, such as carbon taxes, are desperately needed to shape behavioural patterns. Instead, some of the decisions divided environmentalists.
Mr Sunak announced plans to cut Air Passenger Duty (APD) for domestic flights within the UK but sought to balance this out by hiking APD for longer haul flights over 5,000 miles. He further froze fuel duty for the 12th consecutive year and argued the rising costs of gas was already hitting consumers' pockets.
The Government's investment in rail has been widely welcomed, along with a major input of £4.8bn to improve public transport within cities. The Chancellor reiterated plans to invest in public buses, rail connectivity and active travel to support the 'levelling-up' agenda, including around £800m dedicated towards electric car making
There was no news on the high-speed network HS2. The Government could save carbon emissions by deciding not to build the eastern leg from Birmingham to Leeds, and putting the money into northern commuter rail instead.
The Treasury's new funding model for nuclear – a sort of up-front tax to fund a new power station – also angered some eco-groups.
But Tom Greatrex, Chief Executive of the Nuclear Industry Association, said: "This is a big vote of confidence in nuclear and a historic step forward for nuclear investment, with new money for a large-scale project, alongside money for modular reactors to enable future projects. We can't get to net zero without investing in new nuclear capacity."
There were other pockets of smaller additional announcements aimed at the green economy, including a planned business rate relief to support investments in clean technologies such as solar panels, which formed part of a series of major cuts to business tax rates over the coming years.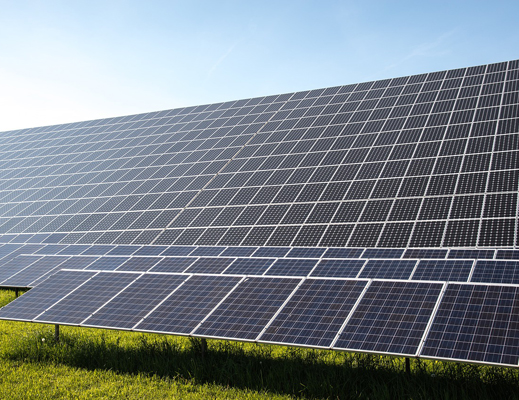 Notably, too, the Chancellor set out plans to increase investment in skills to £3.8bn by the end of the current Parliament to expand T Levels, create Institutes of Technology, and boost funding for apprenticeships, in a move that could help towards plugging the yawning green skills gap in the UK.
Mr Sunak said. "Our ambitious Net Zero Strategy is also an innovation strategy, investing £30bn to create the new, green industries of the future."
The Budget claimed that since March 2021 the Government will have committed a total of £30bn of public investment for the "green industrial revolution" in the UK, a mark-up from the £26bn figure touted in the Net Zero Strategy last week.
Even so, many green groups were quick to highlight the optics of a Budget speech so light on climate and net zero rhetoric coming only days ahead of the biggest and most important climate summit ever held on British soil, where world leaders have attended crucial talks geared at putting the world on a 1.5°C pathway.
His speech at COP26 showed these issues are important for the UK Government, and maybe that he was just holding his big announcement back to achieve ultimate impact as the world watches on.