Your Johnston Carmichael Client Portal is almost ready for you to use.
This page will walk you through the remaining steps required to fully activate your new portal.
The email from which you have opened this page will detail a unique activation ID – you will need this during the activation process so please keep that for your records.
You will shortly receive a further email from us from the following email address: notifications@clientspace.co.uk. That email will contain a link which will take you to the final portal activation screen.
Activating the Portal is a 3 step process
1. Click on the link from the second email to open up the activation screen as show here:​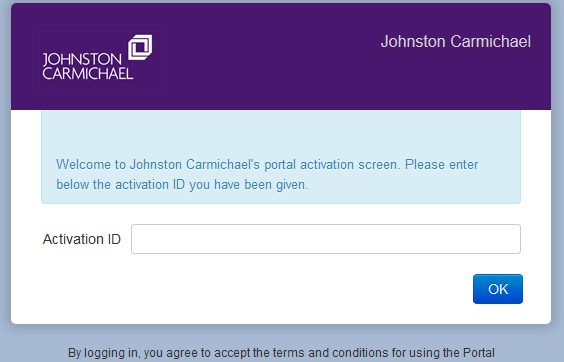 2. Type your activation ID into the box provided and click OK.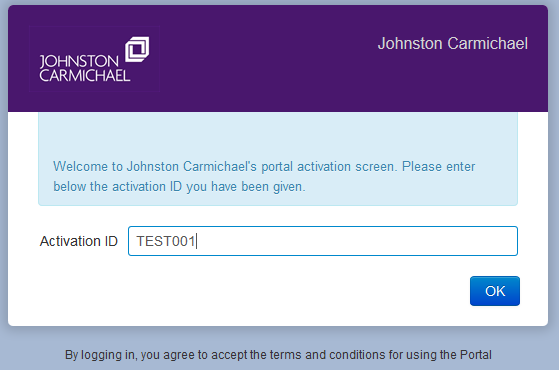 3. Specify a password and click OK. Please note the text on screen will detail the password requirements*: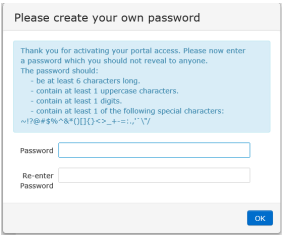 *Please be sure to keep your password secure, as per the Terms & Conditions.
Following this, the activation process is complete and you will be greeted with a welcome message to the portal.
Need assistance?
Should you get stuck at any point during the activation process, please call your usual contact at Johnston Carmichael.