Thrive Renewables plc - Avonmouth Wind Farm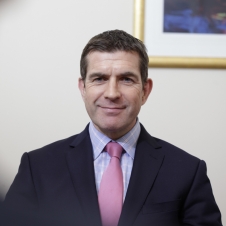 Mark Stewart
Corporate Finance Partner
Johnston Carmichael provided financial modelling due diligence on behalf of Thrive Renewables/Santander.
Thrive Renewables plc (previously known as Triodos Renewables) constructed four Repower MM92 2.05MW turbines in 2013, and will operate them for a period of 20 years. Thrive Renewables provided the original equity to fund the Project with senior debt provided by Santander UK Plc.
The Project is in the operational phase and the sponsor was keen to streamline the financial model. Santander required a review of the new operational model to ensure that it was robust from a logic and integrity perspective and fit for purpose as a monitoring tool for the remainder of the concession phase.
I would like to thank the Johnston Carmichael team for making the financial model logic and integrity review a seamless one. We were very impressed with the team's capabilities. The combination of technical and commercial skills brought clarity, robustness and adaptability to our financial solution. We look forward to working with them again in the future.
Monika Paplaczyk
Investment Manager, Thrive Renewables Plc