Talking Tech: events to help you start up & stay up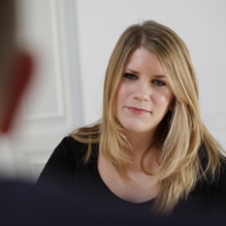 Following 'Snowmageddon 2018' we now have a new date for our Talking Tech workshops and evening event in Edinburgh.
Registered for the last one? then you don't have to do it all over again, we've still got your details on Eventbrite. But if you can't make the new date, it would be much appreciated if you could drop us a line and let us know.
Yet to sign up? Then keep reading!
​Event Recap: this is a series of events aimed at helping you start up and scale up. There are workshops, a fireside chat with one of Edinburgh's most exciting tech stories, and even a hog roast. Whether you're an entrepreneur, investor, or work in tech, join us for some great drinks and conversation.
March 26th Afternoon Workshops
Access to finance remains one of the biggest challenges for both start-ups and scales ups but there's a number of tax schemes that help entrepreneurs secure investment that we'll cover in these afternoon workshops.
15.30 - 16.30 What investors want: tax breaks explained In this workshop Andrew Holloway, Head of Entrepreneurial Taxes at Johnston Carmichael, will look at SEIS, EIS, and how shareholder & investor goals can be aligned through incentivisation.
16.30 - 17.30 R&D tax credits: what you need to know The UK's generous scheme of tax relief for R&D forms a key part of the Government's Industrial Strategy to stimulate economic growth through innovation. David Ward, Head of Innovation Taxes at JC and member of HMRC's R&D consultative committee, will explain the factors impacting relief for Tech companies and what you need to know to ensure you can benefit fully.
Click here to register for either or both workshops.
March 26th: Evening Networking Drinks
Join us for some great drinks and conversation at Whitespace in Edinburgh. UWA Tequila, Scotland's first whisky cask aged tequila, will hold a tasting, and there'll be a fireside chat with Nick Jones, founder of Galvanise Capital and Devina Paul, Managing Partner (London) of Galvanise Capital and Finance Director at Aquila Insight.
Nick, a serial entrepreneur and investor into early stage tech companies, invested in and was Chairman of Aquila Insight until its sale in 2017. Founded in 2012 with offices in Edinburgh & London, Aquila was one of the largest independent data analytics organizations in the UK; in July 2017 they were acquired by US marketing giant Merkle (part of the Dentsu Aegis network) for an undisclosed sum.
In this chat, hosted by Bruce Walker, entrepreneur, adviser and MD & Co-Founder of FutureX, they'll discuss the story of the Galvanise angel investment syndicate so far, including both the successes and challenges of the Aquila investment.
18.00- 21.00 - click here to register